Gator graduates Zimmel and Sevier appointed to leadership positions
Two longstanding UF employees were appointed to leadership positions in December.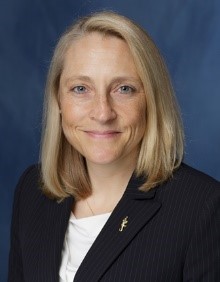 Dana Zimmel, DVM, has been named interim dean for the College of Veterinary Medicine. A clinical professor in the college's department of large animal sciences and previous associate dean, Zimmel is the first alumna to take the position as a graduate of the college's Class of 1995. In accordance with, Zimmel is also the first woman dean, interim or otherwise, to take on the role.
"Dr. Zimmel is well-known to the college in her present role as associate dean for clinical services," said David R. Nelson, M.D., senior vice president for health affairs at UF, and president of UF Health, and Jack Payne, Ph.D., senior vice president for agriculture and natural resources at the UF Institute of Food and Agricultural Sciences, in a joint statement.
Under her leadership as associate dean, the hospital caseload has grown from 20,542 patients in 2011 to 41,811 in 2019. In addition, Zimmel has spearheaded the effort to create UF PETS a hugely successful collaboration with Marion County veterinarians. She has also received the college's prestigious Alumni Achievement Award in recognition of her accomplishments.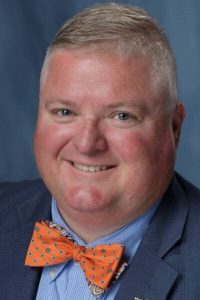 Brian Sevier, PhD, has been appointed Chief Operating Officer of the UF Clinical and Translational Science Institute (CTSI). Dr. Sevier will continue concurrently in his role as director of the Office of Clinical Research (OCR), which was established in 2017 as a one-stop shop for managing human-subjects clinical research.
Dr. Sevier has been with UF and UF Health since 1995, serving as Associate Director for Clinical Trials with the UF Health Cancer Center prior to taking on leadership of the Office of Clinical Research. Previously, he served in various roles overseeing contracts and grants for the Office of Research and the UF Institute of Food and Agricultural Sciences. A triple Gator, Dr. Sevier earned his Ph.D., master's, and bachelor's degrees from UF.