"VR for the Social Good" class demo day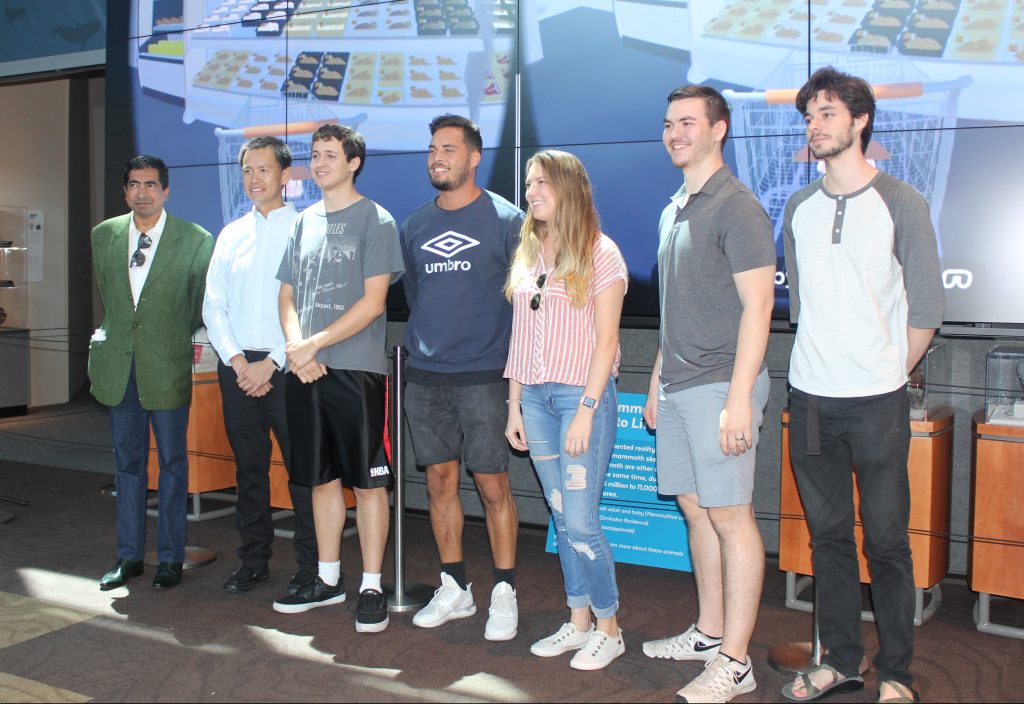 Earlier this month, "VR for the Social Good" course students demonstrated the culmination of a semester's worth of creative thinking, planning and prototyping at an interactive public event held at the Florida Museum of Natural History.
This semester's project theme was Type 1 and Type 2 diabetes, and the student projects featured everything from virtual reality (VR) storytelling that helped viewers see for themselves some of the symptoms of diabetes—think blurred, spotty vision and fatigue, for example—to an augmented reality (AR) app that gives consumers real-time nutritional information about vending machine choices, all designed with the interest of people with diabetes in mind.
Course instructors Sri Kalyanaraman and Benjamin Lok commended all of the students for their hard work, courage and innovation. They also encourage faculty and staff to get involved in the course, too—by pitching ideas for a future semester project theme (more below).
The "VR for the Social Good" course promotes the research and development of VR and AR apps and provides students with the tools they need to pursue a future within these exciting technologies. Past projects have allowed participants to virtually navigate a construction site, see through the eyes of a sea turtle and tour UF's campus.
Visit vrforthesocialgood.com to learn more and fill out an interest form to pitch an idea for next semester's project theme.