Do you conduct research on reproductive, maternal, newborn or child/offspring health?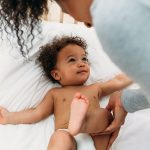 A team of researchers in the College of Medicine are aiming to expand reproductive, maternal, newborn and child/offspring health research by engaging UF investigators across the entire translational spectrum who have expertise, methods and interest in the areas of reproductive science as well as maternal and child health research.
If you are doing research broadly in this area or are involved in other clinical or community outreach efforts that would align with potential research initiatives, you are invited to complete a brief survey. Respondents will be invited to a retreat to be held early this spring to develop a cohesive plan for family and reproductive research at the University of Florida.

Complete the survey: https://redcap.link/MCHatUF.

If you have questions or suggestions, please contact Matthew Gurka at matthewgurka@ufl.edu.