The Sound of the Sea by Cynthia Barnett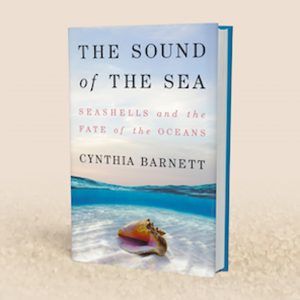 Cynthia Barnett, environmental journalist-in-residence in UF's College of Journalism and Communications, recently published The Sound of the Sea, Seashells and the Fate of the Oceans. In the book, Barnett combines environmental science and cultural history to trace the origins and decline of mollusks. To do so, Barnett embarked on a world-wide quest — traveling from the U.S. to England, Peru, the Maldives and other locations — in order to create an unforgettable account of the world's most iconic seashells.
Read an excerpt from the book in this Science Friday article.