UF team joins national study of brain development in infants, children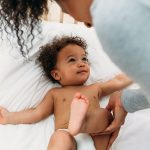 UF is one of a network of institutions selected to implement the National Institutes of Health's HEALthy Brain and Child Development Study, a longitudinal, multidisciplinary effort to study brain development and behavioral health in young children. The study will enroll thousands of pregnant women and their babies and follow them through early childhood to identify trajectories of brain development. 
Learn more: https://ufhealth.org/news/2021/uf-team-joins-national-study-brain-development-infants-children.