Machen Florida Opportunity Scholars lead the way across a virtual stage
The Machen Florida Opportunity Scholars (MFOS) program held a virtual graduation celebration last night. Of its 176 students scheduled to graduate this spring, 75 joined in online as friends, family from all across that country and President Fuchs cheered the graduates on across a virtual stage.
The occasion, hosted for first-generation graduates, has traditionally been an elaborate evening event hosted by the UF President at the University House. As this wasn't possible for this year's event, MFOS forged ahead with a virtual graduation because, as graduating student Cindy Jara stated during the ceremony, being a first-gen means you blaze your own trail.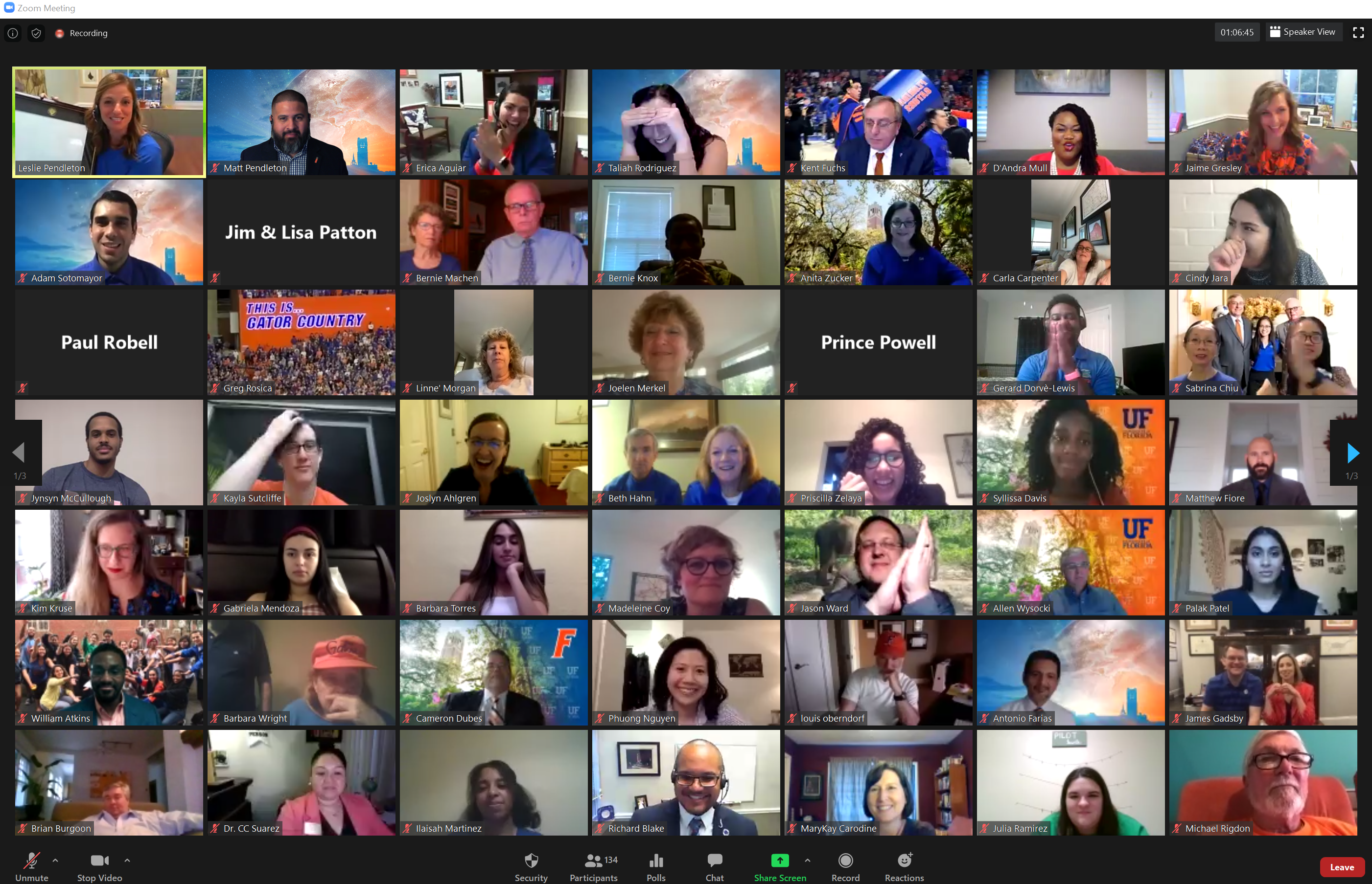 President Fuchs opened the ceremony with an inspiring message as well as an exciting announcement.
"Graduating students, I am just so proud. We are going to miss you when you're gone, but throughout your life, we are going to be cheering for you with loud Gator cheers," Fuchs said.
"Thanks to your success and support from donors, next year, 50 more students will be accepted into the program. This is a big deal, and I can't wait to welcome the biggest class with President Machen next year."
The celebration continued with keynotes from three MFOS alumni who were the first to be selected for UF's "40 under 40." A current MFOS senior also shared how the program has impacted her life.
Bernie Machen, former UF president and the program's namesake, joined the event to lead the official MFOS alumni pinning ceremony. He expressed his pride for the current class.
"You were a success when you came here, and you're going to leave here even more successful than when you came. You're a Machen Opportunity Scholar for life," Machen told the students. "Put your pin on now and wear it with pride. I hope you stay connected with us forevermore. Congratulations."
The virtual celebration also gave graduates a unique opportunity to express their gratitude for the program during an "open mic" portion that the in-person event was never able to accommodate. Several students and two parents took advantage of the chance to thank UF and MFOS for changing their lives.
Student Tran Ngo shared, "I would not have been able to make it to UF, my dream school, without MFOS."
Another student, Sarah Stanley, shared through tears, "Thank you for believing in me from the bottom of my heart. You have made my future possible."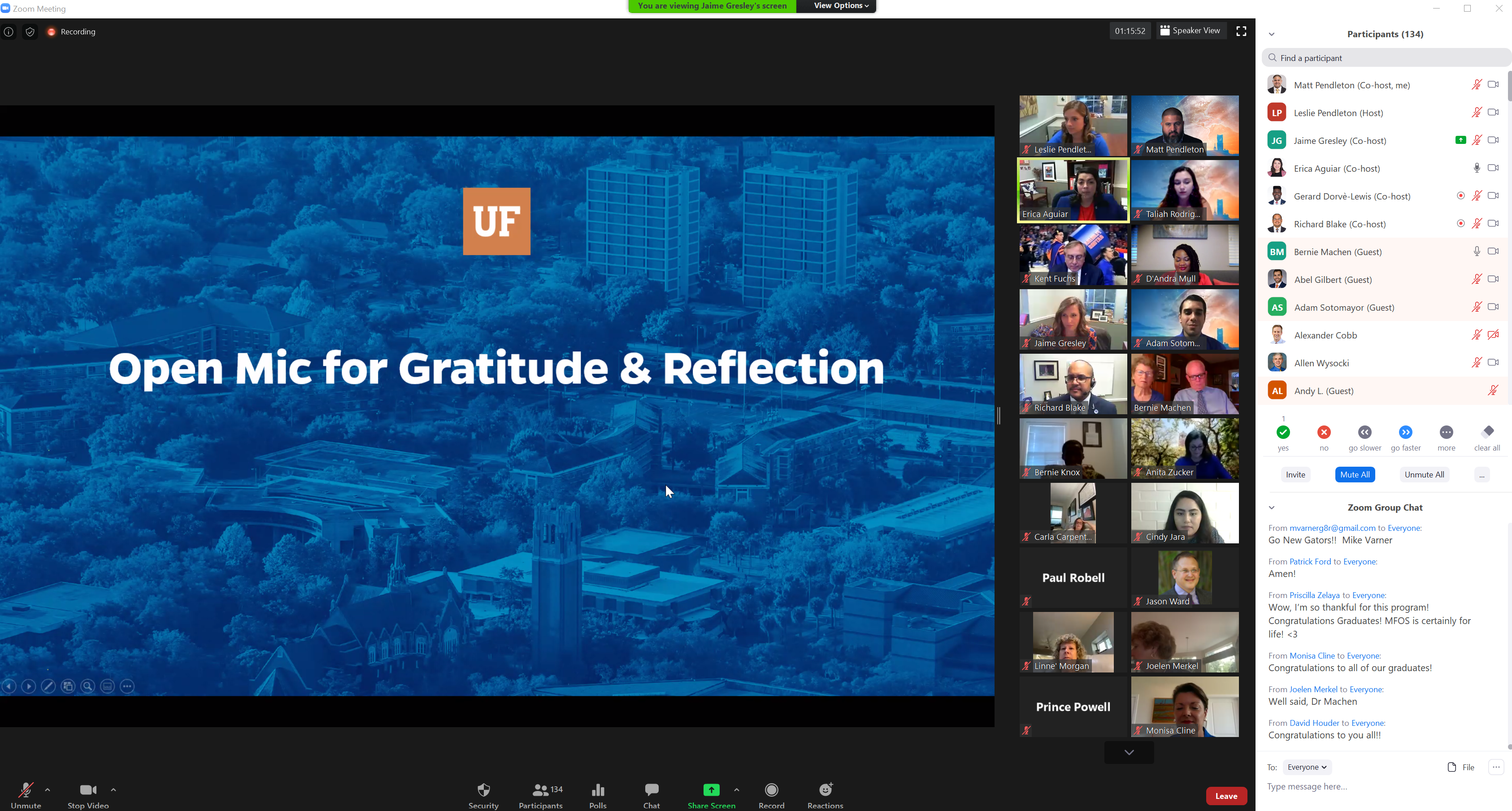 Graduation is an important milestone for all students, but for first-generation students, it marks the start of a new trajectory for their entire family. A sign of the times, the virtual graduation ended with President Fuchs typing in the ZOOM group chat, "Scholars, you are all amazing. We are so proud!"