Tag:
diversity and inclusion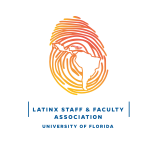 In the spring of 2017, a few Latinx colleagues at UF had the idea to formally revive what is now an official space to retain, recruit and advocate for Latinx staff and faculty at the University of Florida.
---
In an effort to better highlight the University of Florida's best practices as well as resources relating to inclusion and engagement, the Office of the President's website now features a new section dedicated to providing news and information on how UF faculty and staff can work together to shape a better UF.
---
Building on the awareness about diversity and inclusion generated at events held earlier this year — including the Provost's Symposium on implicit bias in January and the Council on Diversity's day of events featuring Professor Rumay Alexander of UNC-Chapel Hill in February — UF will host Professor Mitchell Chang of UCLA as a third speaker on the topics in March.
---