Moving forward at UF: The new frontier for higher education
On Jan. 13, 2020, D'Andra Mull, Ph.D., walked into Tigert Hall for her first day as UF's new vice president for student affairs, unaware that just 16 days later she would be sitting down for her first meeting to address a pandemic that threatened to throw a massive wrench into any plans she had begun to formulate. Not long after that initial meeting, Mull, like so many of us, found herself on a speeding train that had no indication of slowing down or stopping for the foreseeable future. Fortunately, she soon discovered, UF's Student Affairs staff were ready to spring into action.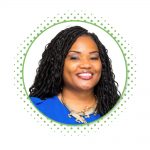 "As vice president for Student Affairs, I could not have asked for a better team as we navigated COVID," Mull said. "Student Affairs never closed, and the university never closed. Every day we woke up and found something new to contend with, and no job was above or beneath us. All of us were here to support our students, filling in any gaps."
By mid-March, it was clear to more and more of us that a crisis was on our doorstep and that urgent action was necessary.  As faculty worked rapidly to move their courses online and office staff mapped out plans for working remotely where possible, those whose roles rendered their physical presence essential to UF's day-to-day operations prepared to step up to the challenge.
"There were two things that enabled UF to handle this pandemic particularly well in the early days," explained Rob Ferl, Ph.D., assistant vice president for research. "The first is that, in truth, we're used to handling things like this because of hurricanes. We have a good infrastructure for dealing with calamity, and a lot of things we did in terms of closing down, safekeeping labs and sending people home felt like that."
But for those who did leave, coming back was another story, Ferl went on to explain, and the second factor to our success was the great leap of faith many took to make it happen.
"The large group of people who were able to mobilize to get us back to work were dedicated to doing so. UF is truly fortunate to have a lot of really dedicated, smart people who can roll up their sleeves in a different sort of way to get things done."
Now, with what most hope is a waning pandemic on the horizon, administrators, faculty and staff are beginning to reflect on what we discovered was possible as well as what we most need to preserve moving forward. Our vibrant residential student experience and thriving research enterprise require us to be together in person, yet technology has demonstrated new possibilities that may actually improve access and collaborative potential in many cases.
Striking the right balance will be key to our success.  We are still very much in the early stages of an experiment with "a long tail," according to Angela Lindner, Ph.D., associate provost for undergraduate affairs.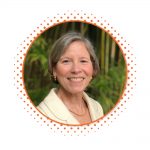 "As an institution, we really need to raise the question very honestly and courageously: What premium does the face-to-face experience provide us?" Lindner explained. "Agreeing and building consensus won't happen broadly initially because there are still many who believe distance education is the way to go, even for residential students. Many have not had the courage to ask: What are we trying to preserve in that face-to-face engagement? Why is it important?"
But face-to-face experiences are not just limited to the classroom. The value we all place on connectedness, regardless of our role, has become paramount in the past year. And many times, that sense of connectedness means being together in person.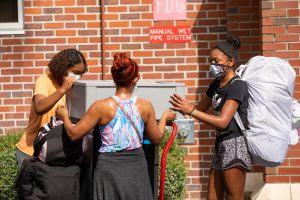 "If nothing else, I've learned there is a value in the campus experience that cannot be paralleled," said Mull.  "So many of our students returned when they had the opportunity because the campus student experience is so important to them. This experience doesn't simply happen in the classroom, and for many, it can't only happen online. These students chose to come home to Gainesville for a reason."
Lindner concurred, pointing to the critically important rite of passage that college represents for so many young people.
"There's an expectation of not only a classroom experience, but co-curricular experiences that students feel are equally important," she explained. "Academic Affairs holds many co-curricular activities that can only be offered in this beautiful campus environment, and students are incredibly place-oriented. They come here for interaction with their fellow students but also the faculty and staff. It provides them with identity. It's developmental — they have to disengage from the family unit."
Such a need also exists in the experience of mentorship and community that graduate students and researchers yearn for, Ferl explained.
"People wanted to get back into the lab pretty badly," he said. "There's a hunger that is fed by research that is not met by being home. You can be away from the lab to a certain extent, but there's a lot of love and joy that is present in active research."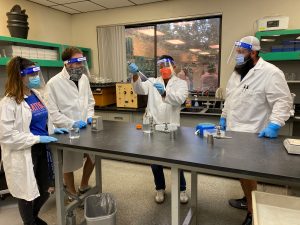 "We're social beings," he went on to add, "and we're realizing that even though we're stone-cold scientists, human interaction among scientists is incredibly important. We react as mentors and students differently when we're sitting there in person. Among the more important things to get back to is for people to have lab meetings again where they can sit together and work at the whiteboard and go back and forth in real time to have arguments and discussion about their research."
While there's no question that the hunger for in-person connection is real, it's also clear that having to find ways to work and interact in new and unusual ways has provided some unexpected insights that will also change the way we work, learn, teach and conduct research. Among one of the biggest surprises was the revelation that UF research spending broke records in 2020.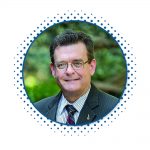 "Despite the mental challenges and fatigue that we all experienced over the past year, we have been able to keep our research mission intact and on target," said David Norton, Ph.D., vice president for research. "That is a remarkable testament to the entire UF family, from faculty, to staff, to students, to administration."
What made it possible?
"Several things were at play," Ferl explained. "The transition to remote work allowed and enabled data analysis, writing and proposal-writing on a scale that might not normally have occurred. One of the things about scientists is we generally have a backlog of data, and the opportunity to sit and look at data can be welcome. The upside of this was that a lot of good analytic work got done.
"It's also absolutely true that being forced into the videoconferencing environment and by building the infrastructure that allows collaboration online, we've gotten to places we couldn't have otherwise."
Revelations about the student experience also surfaced, most notably around issues of access. Early on in the pandemic, UF Student Affairs stood up a virtual student union that functioned as a digital hub for resources, programs, services and student events.
"For many of our students, it was the first time they got to sit in on programs that were previously only offered in-person," said Mull. "So those who are caregivers to parents, for example, now had access to things like career resources, yoga classes and live shows they might not have otherwise.
"That's what I call the promise of the pandemic — there's a lot we can keep moving forward for our many types of students."
In speaking with students, Lindner has listened to their worries about the damage they fear they may have suffered as a result of the pandemic.
"It's really up to them to determine how they manage that, and whether they will be labeled 'Generation C' for 'corona' or 'creative and collaborative' for breaking through these barriers."
New opportunities for collaboration surfaced not only for students, Lindner added, but also across units on campus that needed to work quickly and more collaboratively than ever to find solutions.
"I think in the end, we've learned we can be much more effective when we work collaboratively, which we were forced to do," she explained. "Work is magnified when we do that, and my hope is that one of our lessons is that we not go back to the silos and that we find ways to meet and work together more regularly."
Staying true to the values of human connectedness while continuing to explore the possibilities that technology affords is the new frontier for higher education. And while we are all unquestionably weary, the University of Florida remains poised to extract the very best from this unexpected experiment, as Dr. Norton reflected.
"We have all learned what is possible, what is desirable and what we miss that is key to making the workplace holistically rewarding, namely each other. As we settle into a new normal in the coming months, some of our previous modalities will snap back; others will not. All of this will morph into a new way of doing."