Round two Summer Photo Contest winners announced
There's one more round left. Keep submitting your #UFatPlay photos for a chance to win one of the remaining UF giveaways!
We've received nearly 300 photos for UF at Work's summer photography contest so far, and we've loved seeing every single one. Thank you to everyone who has submitted photos to the contest, which remains open through Aug. 16.
Our first-place winner for July is Cuifeng Hu, a biologist II in the UF Indian River Research and Education Center (IRREC) in Fort Pierce, one of IFAS's 14 research and education centers. She took this stunning photo while on vacation in Tennessee. The photo, taken in Ruby Falls Cave, is of an underground waterfall located within Lookout Mountain.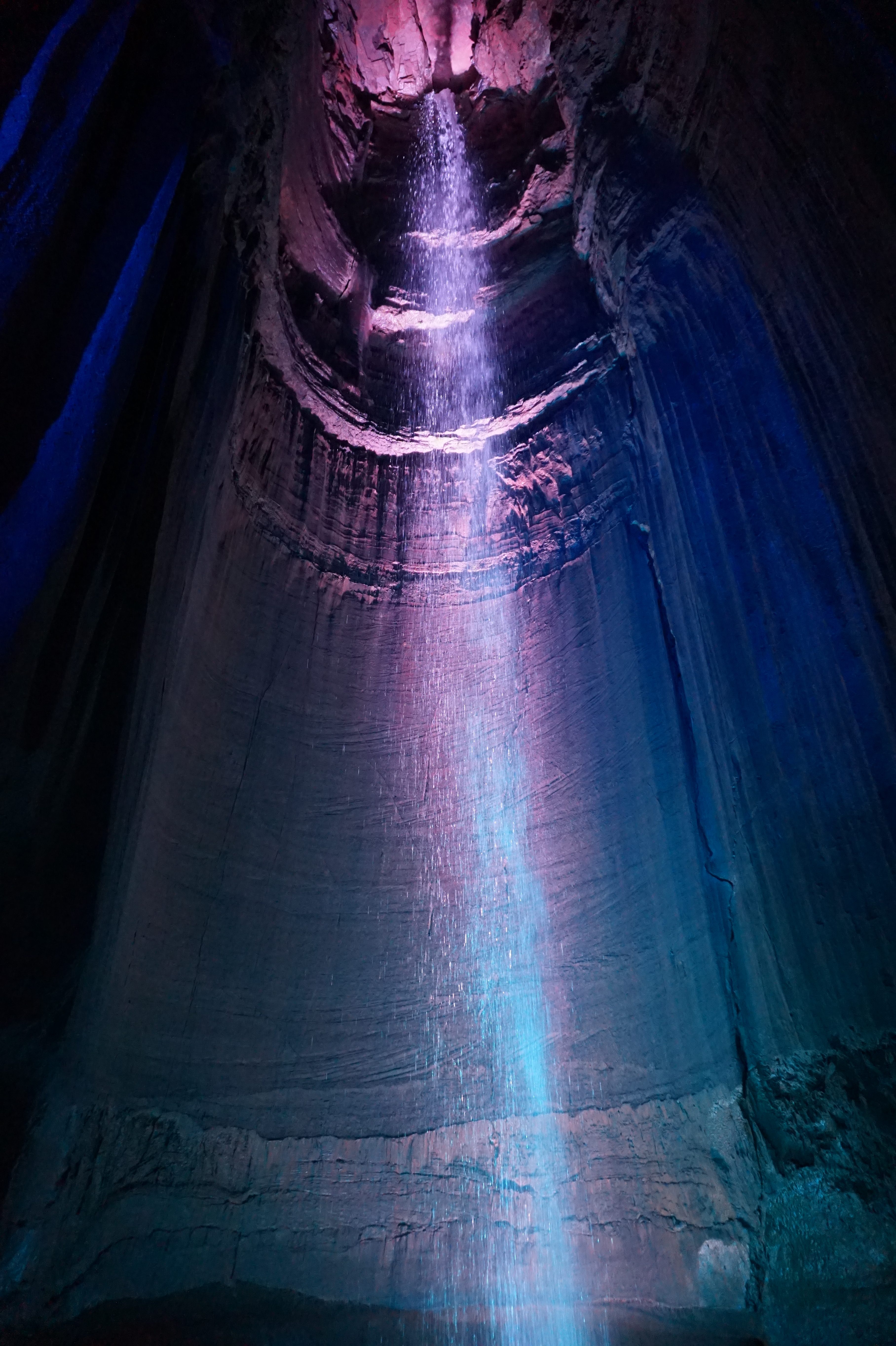 "Electric lights were installed in the cave," said Hu. "In this picture, the lights turned the waterfall blue and purple."
Hu won a three-day gear rental package (for two stand-up paddleboards, two single kayaks or one tandem kayak) from UF RecSports' Center for Outdoor Recreation and Education.
Our second-place winner is Morgan Walker, a biological scientist in UF's Spatial Epidemiology and Ecology Research Laboratory, who snapped this striking image (below) of "a very cooperative limpkin" at Sweetwater Wetlands. Walker, whose work focuses on understanding the ecology and spatial patterns of zoonotic diseases (primarily anthrax) and how these diseases affect wildlife, won two tickets to the Florida Museum of Natural History's Butterfly Rainforest.
"Before starting my work at UF, my research primarily dealt with avian diseases and immunology," she said. "Since then I've continued to be an avid birder. I had never seen a limpkin before moving to Gainesville, so I was excited and a little puzzled when I discovered my first one at Sweetwater Wetlands a few years ago. They're now one of my favorite species, and I love taking pictures of them in my free time."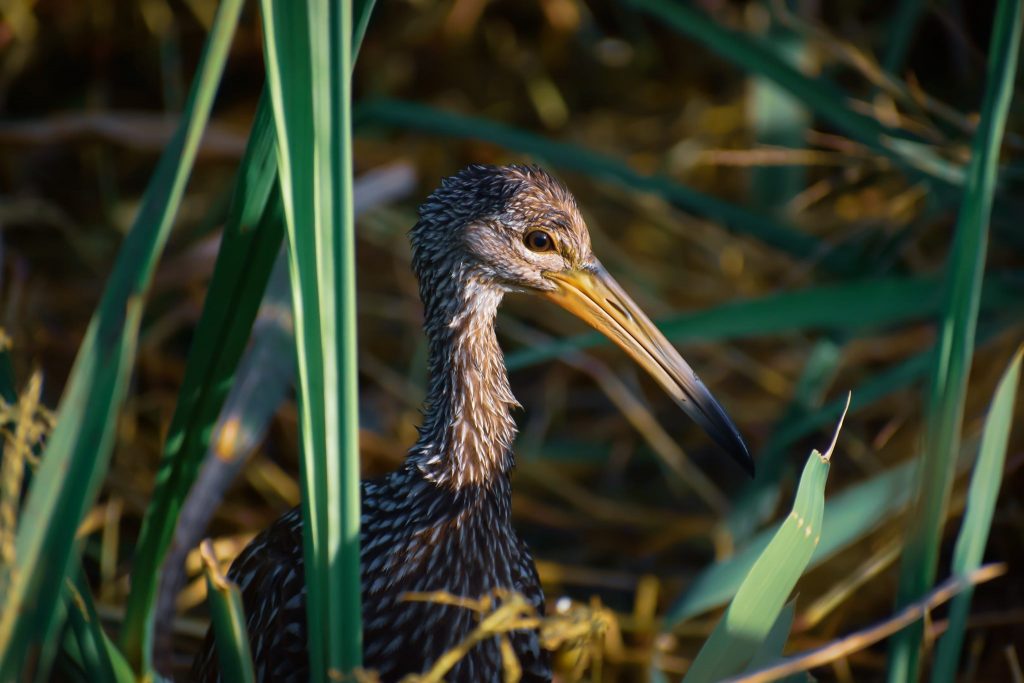 Our third-place winner for July was Denise Kemler, a postdoctoral associate in the Department of Physiology and Functional Genomics, who shared this photo (below)—"a streakshot for the amazing SpaceX CRS17 launch and landing from Cape Canaveral." Kemler, who studies how exercise can be used to modify the circadian clock in skeletal muscle, won the following books from the Harn Museum of Art: Werner's Nomenclature of Colours, The Ecstatic Gardener and A Short Biography of Frida Kahlo.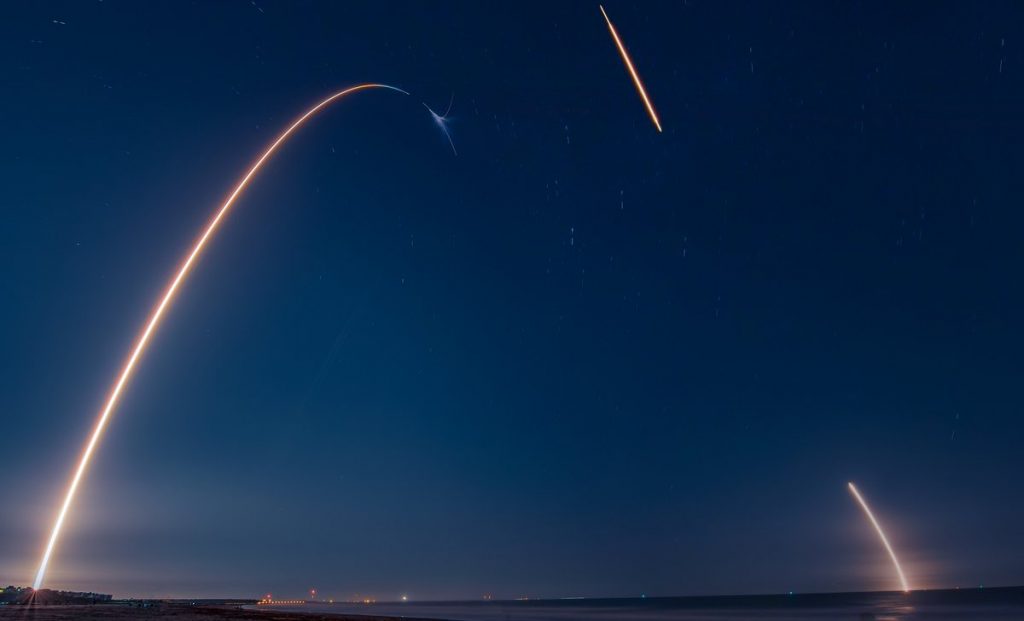 Be sure to submit your photos by Aug. 16 for a chance to win one of these remaining giveaways:
Two tickets to a Men's Basketball 2019–20 season game
XBOX One Afterglow Prismatic Wireless Headset
Gator Dining meal vouchers and a reusable water bottle
Need a refresher on the ground rules or more information on how to submit a photo? Learn more here.