Harn Museum of Art announces 20,000-square-foot expansion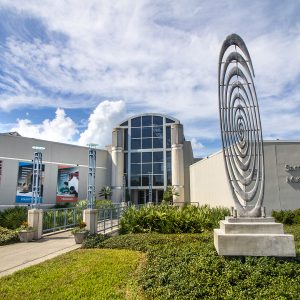 The Harn Museum of Art first opened in September of 1990. Since its opening, two expansions have taken place — an 18,000-square-foot addition built for exhibiting the Harn's contemporary art collection completed in 2005 and a 26,000-square-foot addition dedicated to the museum's collection of Asian Art completed in 2012.
Recently, the Harn announced the selection of Tod Williams Billie Tsien Architects | Partners to design an estimated 20,000-square-foot addition scheduled for completion in 2024. This expansion will include more gallery space for exhibitions and a dedicated gallery space for the Florida Art Collection, a recent gift of 1,200 works of Florida-themed art given by Samuel H. and Roberta T. Vickers.

Read more: https://harn.ufl.edu/linkedfiles/harn_release_architectselection.pdf.