Spring 2022 Textbook Adoption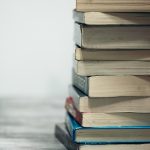 In order to facilitate timely ordering of materials, faculty and staff are encouraged to submit their spring textbook adoptions and material requirements to the UF Bookstore by Oct. 25. Visit the Textbook Adoption website to enter your spring 2022 adoptions: http://www.textadoption.ufl.edu/. 
If you have any questions about the textbook adoption submission process, please call (352) 294-3355 or email TextAdoption-WebHelp@bsd.ufl.edu. For answers to questions about textbook affordability, including open educational resources, visit http://affordabletexts.ufl.edu/.