Summer and fall textbook adoptions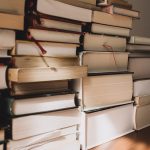 The textbook adoption system for summer and fall is now available to faculty and departments to submit their textbook adoptions and materials requirements. For compliance with Florida Statutes, all adoptions must be submitted no later than March 25 for summer and July 8 for fall. To facilitate timely ordering of materials by the UF Bookstore, please submit all adoptions by March 21. 
Visit the Textbook Adoption website for more information.