UF will recognize Juneteenth as paid holiday beginning in 2023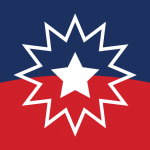 Beginning in 2023, Juneteenth National Independence Day — better known as Juneteenth — will be a paid holiday for eligible UF faculty and staff. Recognized as a federal holiday in 2021, Juneteenth is the oldest nationally recognized commemoration of the end of slavery in the United States and is celebrated on June 19.
June 19 falls on a weekend in 2022. In order to adjust summer session academic calendars, the first official UF Juneteenth holiday will be Monday, June 19, 2023.

To learn more about Juneteenth, we invite you to explore the George A. Smathers Libraries' Juneteenth webpage, which provides online resources, recommended books and more.