Next Wellness Wednesday to address brain health
Bring your lunch and join us in Classroom 128 in Harrell Medical Education Building on Wednesday, March 6, from noon to 1 p.m., for the following Wellness Wednesday presentation. Please note the new location!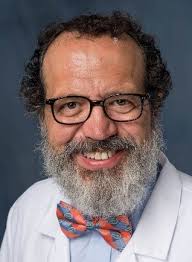 Paradigm Shift: From Brain Disorders to Brain Health
Primary Prevention of Cognitive Decline and Dementia
Demetrius Maraganore, MD, BJ and Eve Wilder Professor of Alzheimer's Disease, UF Department of Neurology
In this presentation, Dr. Maraganore will teach us how to promote successful brain aging and prevent cognitive decline and dementia (including Alzheimer's disease). This presentation will discuss the possibility of preventing cognitive decline by adopting healthier lifestyle habits.
To register for upcoming sessions, go to the myTraining Wellness Wednesday course homepage. Click the blue registration button to select the session(s) you wish to attend and then click submit at the bottom of the page. Please note: If you have previously registered for a Wellness Wednesday, the registration button will read "Register Again."
Can't get away from your office? Join us via Mediasite to livestream this event. Registration is not required for online viewing.