Ronald Berry named Student Health Care Center director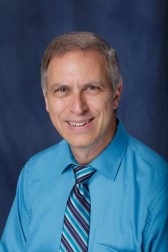 Ronald Berry, M.D., has been named the director of the University of Florida Student Health Care Center, or SHCC.
Dr. Berry, who has served as interim director of the SHCC since February 2019, will lead the AAAHC-accredited center and advance the future health and wellness needs of an increasingly diverse and expanding student community.
Read the full story in Doctor Gator.