Building resiliency at work through self-compassion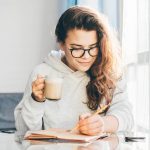 While we have largely adapted to changes brought on by the COVID-19 pandemic, many of us continue to face challenges in our work and personal lives. Now more than ever, resilience is key to helping us navigate these challenges. New research from the Warrington College of Business identifies a practical tool based on self-compassion that can help you build resiliency at work.
Read this Warrington College of Business article to learn more.