CORE outdoor gear rental available to UF faculty and staff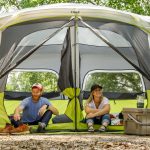 Did you know you can rent outdoor gear at UF? The Center for Outdoor Recreation and Education (CORE) carries a variety of gear, such as backpacking and watersports equipment including kayaks, inflatable tubes and stand-up paddleboards, coolers, tents, hammocks and much more.
If you are a first-time renter, stop by the CORE office located behind Southwest Recreation Center on Bledsoe Drive and mention this UF at Work spotlight for a 10% discount on your first rental!

Learn more: https://recsports.ufl.edu/outdoor-recreation/outdoor-gear-rental/.