Have a healthy and happy holiday season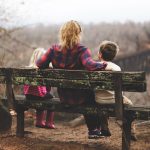 As 2021 draws to a close, UFHR wishes everyone a healthy and Happy Holiday season surrounded by loved ones.
The University of Florida will be closed Dec. 24 and Dec. 31, as well as the holiday closing period of Dec. 27 through 30, and will reopen on Monday, Jan. 3. As you make preparations for time off during the holidays, be sure to enter your time and leave early. Please note that while some State of Florida employees will receive Dec. 23 as a holiday, as recently announced by Governor DeSantis, this does not apply to University of Florida employees.
All TEAMS employees, 12-month Academic Personnel and postdoctoral associates are eligible for four personal leave days per year (32 hours, assuming full-time status) to be used during the period of Dec. 27 through 30. USPS employees are not eligible for the four personal leave days in December and may be required to use vacation or accrued compensatory leave during the holiday closing period if their department is closed. Learn more.
Departments with OPS staff may adjust work schedules either before or after the holiday break to allow OPS staff to make up work time as needed if units are closed.
Please be sure to speak with your supervisor about any anticipated time off you are planning and to learn about needed coverage around the holidays for your unit.
You can also learn more at https://benefits.hr.ufl.edu/time-away/holidays, or email central-leave@ufl.edu with any questions.