Interested in offsetting your commute?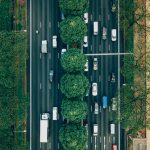 Did you know employee commuting contributes to about 6% of UF's total carbon footprint? Although alternative transportation options are available to most UF employees, some are unable to benefit from these services.
If you are interested in offsetting your commute, you may wish to consider enrolling in the Office of Sustainability's Carbon-Neutral Commuter program. Learn more at: https://sustainable.ufl.edu/campus-initiatives/uf-climate-action/neutral-uf-coalition/carbon-neutral-commuter/.