Is your preschooler a budding foodie?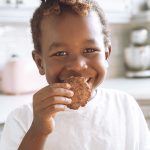 Hosted by the City of Gainesville, the Lil' Cooking Club is a coed educational, preschool and culinary-arts program that provides interactive learning experiences for your preschooler. The program teaches children the joy and value of cooking in a welcoming environment that encourages discovery and creativity. Two sessions will be offered starting May 3. 
Visit the City of Gainesville's website to learn more.