Our summer photo contest is back starting in May!
Summer break is just around the corner, bringing with it opportunities to explore, recharge and reconnect with loved ones. Whether you are "staycationing" close to home or embarking on a journey across the world, we invite you to share your favorite summer photographs from May 1 through Aug. 18 for a chance to win one of several UF giveaways.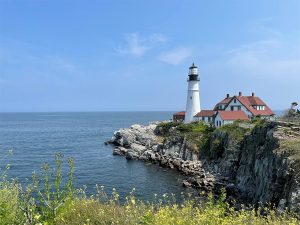 For each photograph you share, you will receive one entry into our raffle. We'll draw two winners each month at the end of May, June, July and August to receive some of these great UF giveaways:
A big thank you to our friends across UF who have generously donated contest prizes.
You can submit a photo (or multiple photos) in a few different ways:
And now for some ground rules:
The contest is open to UF employees only. Please only submit photos that you personally have taken. The entrant accepts all responsibility for the content provided and has the rights to share the photo. If a person or people are pictured in the photo, the entrant is the person pictured and/or has the permission of those pictured to share this photo publicly.
By submitting, the entrant gives permission for the photo to be shared on the UF at Work website as well as on UF at Work's social media accounts at UF at Work's sole discretion. Only one giveaway may be received per entrant.
We can't wait to see where summer takes you. Stay safe and have fun!