Wondering what your kids will do this summer?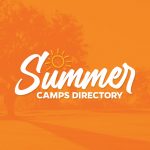 Youth summer camps are gradually making a comeback, with most planning to offer in-person programs this year. If you're looking for the right camp for your school-age children, we invite you to explore our Summer Camps Directory that lists camps throughout the Alachua County area. A handful of camps scheduled around spring break are also listed. 
Explore the Summer Camps Directory!