April 22, 2020
Forget not that the earth delights to feel your bare feet…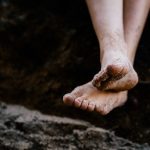 In celebration of the 50th anniversary of Earth Day, we hope you can find some time to reconnect with the earth by getting outside today. Taking time in nature, either alone or with those close to you, can be healing and restorative. We've featured a variety of virtual events and activities in today's issue, but we won't blink an eye if you simply decide to go outside and breathe deeply.
---
Celebrate online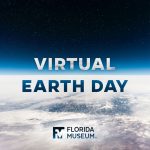 Celebrate the 50th anniversary of Earth Day with the Florida Museum of Natural History and the UF Thompson Earth Systems Institute from the comfort of your home. This free, virtual event allows participants to take part through Zoom webinars, including a discussion about "The Materialists" podcast with its hosts and an engaging "Science off Tap" on Florida freshwater fishes. Registration is free, but required for each activity. For a schedule and to sign up, visit the Florida Museum's website.
For even more ideas and resources, be sure to check out the UF Biodiversity Institute's Countdown to Earth Day 2020 compilation here.
---
Take action to protect our planet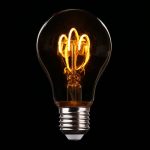 The theme for this year's Earth Day is "climate action." Wondering what steps you can take to help? UF/IFAS Brevard County has put together some resources and actions you can take to help combat climate change by conserving water and reducing energy use.
---
Observe nature to help scientists and improve your mood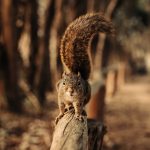 If you're suddenly noticing the wildlife outside your window while sheltering in place — or if you're trapped far away from nature and craving it — there's a way to turn quarantine observations into data that can power scientific research.
Becoming part of a community of citizen scientists might just soothe your sense of isolation, too, says Rob Guralnick, an associate curator at the Florida Museum of Natural History, who helps run the nationwide citizen-science effort Notes from Nature. Read all about it in this UF News article.
---
Get closer to the earth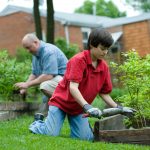 Find yourself spending more time at home than ever and restless to try something new? Here are a few gateways to nature that are right outside your door.
Vegetable Gardening
In this interview, UF/IFAS Extension State Specialized Agent Wendy Wilbur talks about Victory Gardens and growing produce in our backyards.
Fruit Trees
Can't get enough of Wendy? Check out this recording of her Wellness Wednesday presentation on the best fruit trees to grow in Florida.
Beekeeping
The UF/IFAS Honey Bee Research and Extension Laboratory has five suggested activities to get you started on (or advance) your beekeeping journey.
Landscaping
Wishing you could beautify your yard? UF/IFAS Extension's Florida-Friendly Landscaping Pattern Book is a great guide to designing and redesigning your home gardens.
Photography
What can you see in 10 minutes of quiet, still observation? This means really looking, and then documenting it. Check out these fantastic photography tips from Florida Museum Resident Photographer Kristen Grace.
Camp Out
State parks closed? Why not pop that tent in your very own backyard and roast some marshmallows while you're at it? We don't have a resource for this. We just think it's a good idea.
---
Still at sea about what to do with your kids?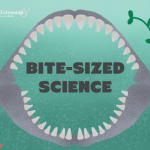 UF/IFAS Extension Florida Sea Grant's Bite-Sized Science webinar series are offered every weekday at 4 p.m. Each webinar lasts 30 minutes, but presenters will stay longer to answer questions as needed. Explore the sessions offered now through May 29 and register for those you would like to join by clicking on the titles that interest you. Presentations will be recorded, and registrants will be sent a link to view the recordings.
Discovery Education is also offering 50 Ways to Discover Earth Day, featuring activities for all ages.
---
Expand your horizons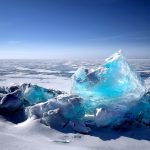 Whether you're looking to build new skills or expand your knowledge, several universities and online learning platforms are offering online courses for free for the next few months. UF Sustainability has gathered seven courses you can complete from the safety of your own home.
Did you know you can virtually visit some of our most beautiful national parks? Check out Google Earth and start exploring.
Now through April 27, EarthX's virtual film festival is offering a host of free screenings of shorts and features.
---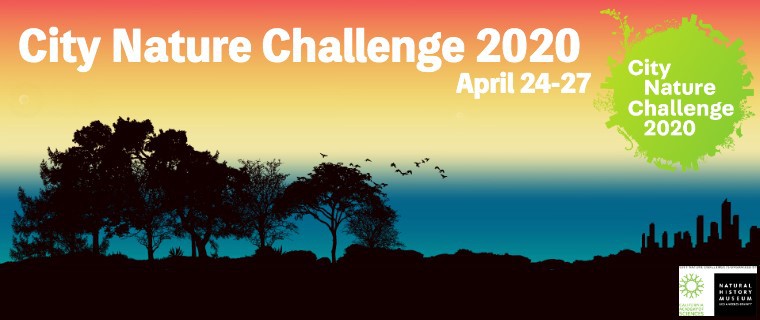 Gainesville and Alachua County are participating in a global iNaturalist City Nature Challenge, April 24-27, and you can help put our community on the map!
How does it work? 
Visit the iNaturalist website to create an account or download the free iNaturalist app. Then get ready to take pictures of plants and animals in your yard and neighborhood. Make sure your geo locater is on so it records that photos were taken in Alachua County and post to iNaturalist through website or app.
Questions?
Contact Mark Hostetler at hostetm@ufl.edu.