April 27, 2020
Sending words of encouragement and celebration to the class of 2020
Want to cheer on our spring graduates as they wrap up exams and earn their degrees during the pandemic? University of Florida Hall of Famer Thaddeus Bullard, known across the globe as WWE Superstar Titus O'Neil, shares how you can send your greetings via #DearGators2020 in this @UF Twitter video.
Hey Gator Nation, how about cheering on our spring graduates as they wrap up exams and earn their degrees during the pandemic? @TitusONeilWWE tells you how. #DearGators2020 #UFgrad pic.twitter.com/WeNVg9xDVd

— FLORIDA (@UF) April 27, 2020
---
Managing through unique circumstances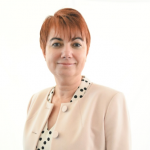 Marilena Ceobanu, director of finance for UF Facilities Services, has been singled out for her exceptional leadership amidst the COVID-19 pandemic. We reached out to Marilena to learn more about how she and her team are adapting to a new reality.
"Together, we will come out of this stronger and more compassionate, through team camaraderie and engagement," Ceobano believes. Learn more about how she's making it work in our Q&A with her.
How is your team adapting to stress?
People with different behavioral styles handle stress differently and give varying signals when under stress. You can learn how to recognize these differences to provide flexibility to help your team members and help lower their stress levels for improved collaboration and productivity during these trying times. "Stop Stressing Me Out!" a webinar hosted by UF Training & Organizational Development, will be held this Thursday, April 30, from 10:30 to 11:00 a.m.
---
UF Chemical Engineering team develops paper-based coronavirus test for home use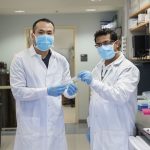 Piyush Jain, assistant professor of chemical engineering, and Long Nguyen, Jain's doctoral student who works with him in UF's Cancer and Genetics Research lab, are developing a next-generation test for the novel coronavirus that can be used at home.
While not yet approved for commercial use, the test uses a strip comparable to a pregnancy test to give a quick visual indicator of the presence of the coronavirus in the body.
---
When should you use UF's VPN?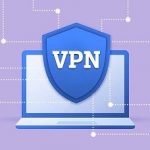 If you are working from home, chances are you've accessed UF's Virtual Private Network (VPN) to securely access services generally only available when connected to the campus network. Since the university's response to COVID-19 began, usage of UF's VPN has grown significantly.
But it's not always necessary to use the VPN to achieve the goal of secure access. Many UF services are hosted off-site and don't require VPN access. Here are examples of when the UF VPN is — and is not — needed:
Use the VPN to access:
• Departmental drives and network files
• UF library resources
You do not need to use the VPN to access:
• myUFL • ONE.UF • UF email systems • UF SharePoint • Microsoft Teams • Skype for Business • Zoom
• UF e-Learning (Canvas) content • OneDrive
• UF DropBox
Anyone with questions about how and when to use the UF VPN should contact their local IT staff. The UF Computing Help Desk (helpdesk@ufl.edu, 352-392-HELP/4357) can also answer questions about using the UF VPN.
---
New book club for plant enthusiasts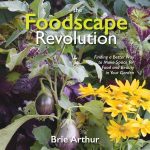 The Florida Master Gardener Volunteer (FMGV) Program is launching the "FMGV Book Club." Beginning this month, you're invited to join a community reading of "The Foodscape Revolution" by Brie Arthur.
Experienced and beginning gardeners, book lovers and anyone passionate about learning with their fellow plant enthusiasts are invited to participate. With the growing interest in gardening and sustainable home food production, the FMGV is excited to connect with its communities in this new way. Learn more and get started here.
Interested in starting or have a virtual book club of your own? Email us at hrcommunications@hr.ufl.edu and we'll help announce your club to get you connected with others throughout our UF community.
---
Finding ways to connect in the midst of physical distancing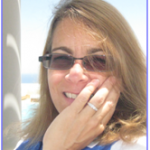 Dr. Ana Puig, scholar and research director in the College of Education's Office of Educational Research, will host a discussion on "Social Connection in the time of Physical Distancing" via Zoom on April 29 at 4 p.m. Puig will discuss mindfulness strategies to facilitate re-connecting with others at both the professional and personal levels, and will address how mindfulness practices can assist in maintaining social connection during times of physical distancing.
The session, hosted by UF Mindfulness, is open to students, staff and faculty. The Zoom link will be sent on the day of the event. If you would like to receive the link and future correspondence, you can sign up for the UF Mindfulness listserv here.