August 4, 2020
This week's town hall to focus on supporting a safer and healthier educational experience

In this week's town hall, learn more about the results of a survey conducted by the UF Reopening Behavioral Workgroup and how we can all work together to support a safer and healthier educational experience when students return this fall. Panelists will include Vice President for Student Affairs D'Andra Mull; UF Health Screen, Test & Protect Director Michael Lauzardo and Epidemiologist Jerne Shapiro; Associate Provost for Faculty and Academic Affairs Chris Hass; and Dean of Students Heather White.
You can ask questions in advance by completing this form.
Tune in live this Thursday, Aug. 6, at 1 p.m. The session will also be recorded.
---
Looking for sanitizing and protective equipment for your department?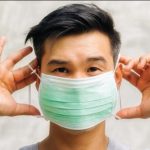 While your department has likely already received a supply of masks, sanitizer and other items to support a safer return to the workplace, anyone still in need of supplies should work with their area's designated supplies contact or HR liaison to make a request. Because supplies are limited, specific quantities have been allocated for each area.
If you would like to purchase additional supplies to supplement those that have been distributed, you can order them through myUFMarketplace. A list of supplies departments may wish to order, along with the Marketplace suppliers who carry the items, is available on the UF Procurement website. If you need help finding and purchasing additional products outside of the Marketplace, please email Procurement@ufl.edu with the kinds of items needed, providing as much detail as possible.
While hand sanitizer remains important for high traffic and public areas, please remember and help spread the word that washing your hands for 20 seconds serves the same purpose. You can find signage like the image below to download, print and post on the UF Health Screen, Test & Protect website.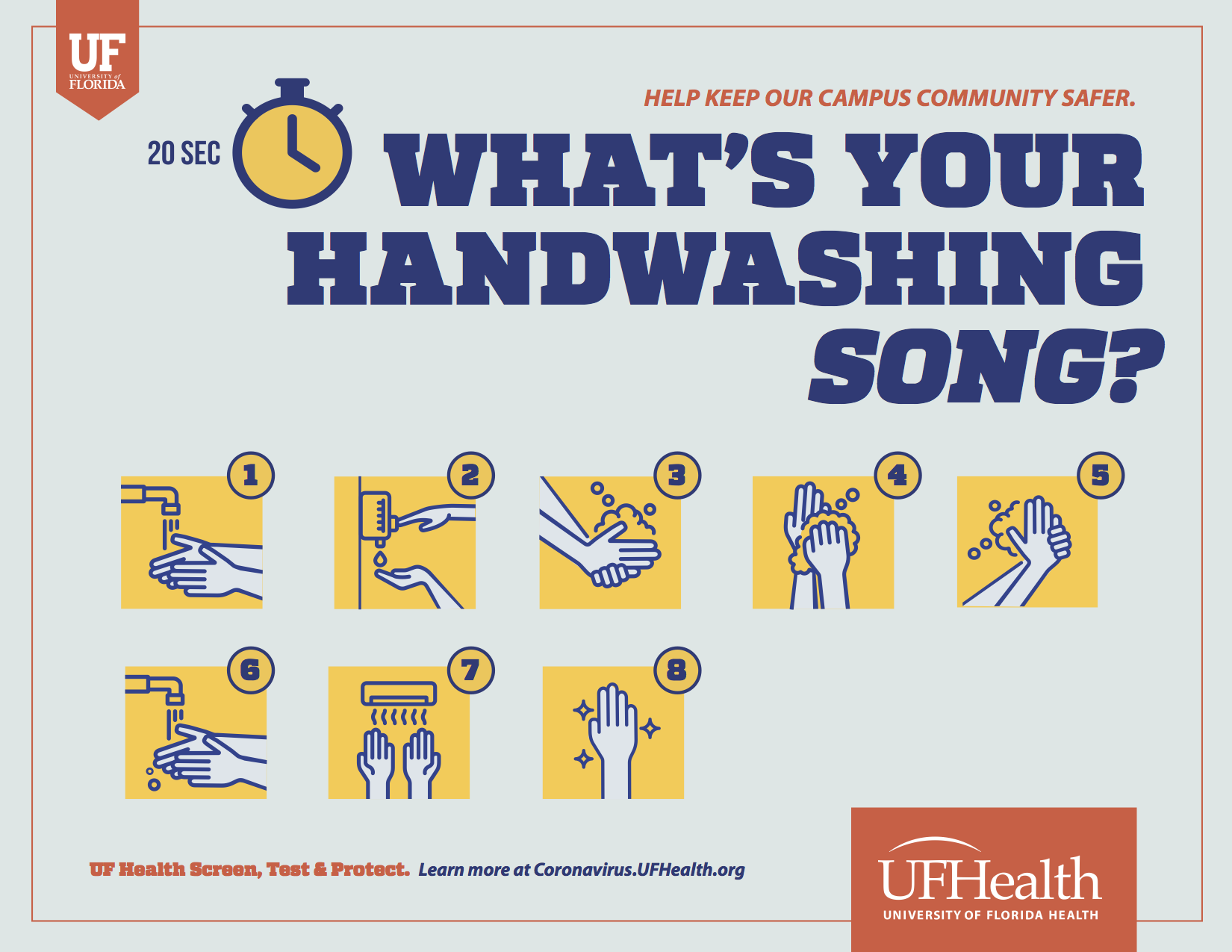 ---
UF Health surgeons perform historic double-lung transplant on COVID-19 survivor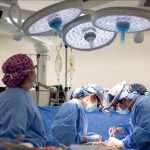 A man who battled back from COVID-19 only to face a life-threatening crisis when his lungs began to fail has become the first person in the Southeast to receive a double-lung transplant after beating the coronavirus, thanks to the nationally ranked lung transplant team at UF Health Shands Hospital.
Read the full UF Health News story.
---
Explore fall training opportunities at a glance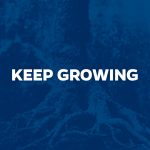 UFHR Training and Organizational Development has released its Fall Training Calendar in a new easy-to-read format. The calendar features an option that allows you to see upcoming classes at a glance to more easily plan your schedule.
View the Fall Training Calendar.  >>
---
Happening tonight … a Season Preview like never before!
UF Performing Arts will broadcast a livestream announcement of its 2020-2021 Season at 7 p.m. tonight. Watch from the comfort of your home as UFPA Director Brian Jose gives you the inside scoop on all of the amazing performances coming to our stages as well as measures being taken to create a safe and enjoyable audience experience.
Following the Season Preview, tickets to fall performances will go on sale on Saturday, Aug. 29, at 12 noon EST. Affiliate Members will have access to purchase tickets beginning Aug, 13. To learn more, visit the UFPA website.