June 12, 2020
More answers to your questions about screening and returning to the workplace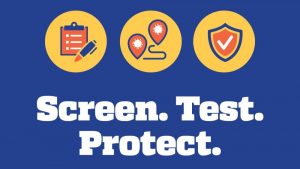 In yesterday's issue, we featured some commonly asked questions about UF Health Screen, Test & Protect and returning to the workplace. Here are a couple more you sent us in response to the article.
One important clarification: Arrangements are underway for on-site testing of faculty and staff at UF Health Jacksonville, so employees at that location do not need to seek testing elsewhere. Further details will be shared when plans are in place for that location.
I scheduled an appointment for testing, but needed to cancel because I am out of town. How do I go about starting the process over?
If you cancel or miss your scheduled appointment, you will receive a new screening questionnaire via email from UF Human Resources.
I am interested in being tested a second time at a later date. How can I arrange for another time to be tested?
If you wish to be tested again at a later date, you have a few options:
Contact your primary care provider to schedule a test
Visit a community-based testing site
Schedule an appointment at your local county health department
---
Updated summer camp directory now available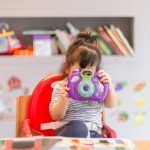 As summer camps begin to reopen or offer virtual programs, UFHR Communications and Workllife is pleased to provide an updated summer camp reference for parents. Click here for the full updated list.
If you know of a camp that is open or offering virtual programs, you can let us know by emailing hrcommunications@hr.ufl.edu.
As we shared last week, the Summer Childcare Task Force is working to identify creative solutions that UF could potentially develop to provide additional options for school-aged children of faculty and staff this summer. More details will be shared as information becomes available.
---
Pediatrician answers questions about child vaccinations and COVID-19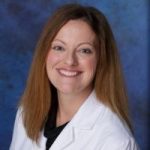 As childhood immunization rates fall due to COVID-19, children might come out of social distancing more vulnerable than ever, especially to diseases such as measles. UF Health pediatrician Cameron M. Rosenthal, M.D., a clinical assistant professor in the UF College of Medicine, answers questions about how parents and children should move forward with vaccinations post-quarantine.
Read the full UF Health Q&A here.
---
Applications to science communication professional development program due today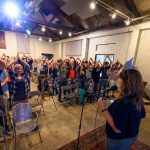 Apply to participate in a brand-new science communication professional development training focused on giving polished, interactive science talks in an informal setting. Currently, the events are virtual; however, plans could transition to in-person events as public health guidelines change.
To apply, or learn more about the program, click here.
---
Gator Dining Services wins national award for sustainability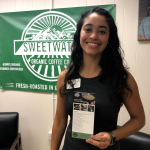 UF Gator Dining Services (GDS) has received the Silver Award for Procurement Practices in Sustainability from the National Association of College and University Food Services (NACUFS). The Sustainability Awards recognize and honor member institutions each year that have demonstrated outstanding leadership in the promotion and implementation of environmental sustainability, specifically as it relates to campus dining operations.
By sourcing food within Florida, GDS contributes to decreased food miles, preservation of green spaces and responsible growing practices, positively benefiting the surrounding environment. To increase awareness of local offerings on campus, GDS features "Fresh from Florida" products in a recipe every Friday, showcasing the producer and how many miles away from campus the product is grown. The goal of these initiatives is to increase the amount of food purchased from local Florida vendors.
For additional information on the University of Florida's dining initiatives, visit the Gator Dining Services page.