June 26, 2020
UF to introduce paid family leave and transition to paid time off plan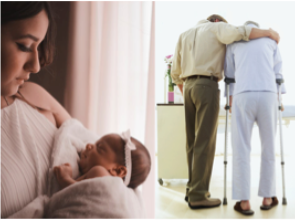 As part of its strategic commitment to design and implement a fair and competitive compensation strategy to help attract, retain and reward high-performing faculty and staff, UF Human Resources is modernizing its paid leave program to be more responsive to faculty and staff needs.
In an effort to provide a more fair and consistent leave program that also provides flexibility and adaptability to UF's diverse employee population, the reconceived leave program will:
Add paid family leave (parental and medical) as an event-based benefit
Convert to a paid time off plan from separately accrued sick and vacation leave
Create individual personal medical leave accounts to protect existing accrued leave balances
Continue to offer personal leave days and holidays as they currently exist
Faculty and staff will retain their currently accrued leave, which will be converted into the new plan.
"We are committed to continue to expand and refine our benefits offerings as we introduce this new program in a staged manner that will allow us to calibrate around the impact of the COVID-19 pandemic," said Jodi Gentry, vice president for human resources. "We recognize the trying times ahead of us and are working to find ways to provide leave offerings that are competitive, contemporary and flexible."
Opportunities to learn more about the new leave offerings, including a town hall, will be provided in the weeks to come. If you have questions in the meantime, please email HRInitiatives@hr.ufl.edu.
---
We're taking a break next week — but we want to hear from you!
Since the start of the COVID-19 pandemic, we've been with you every step of the way, providing these daily updates to help you stay in touch with the latest developments at UF and to support our sense of togetherness while some worked from home and others helped to keep things humming on campus.
Next week, we'll be taking a bit of a break, and we'd like to invite you to talk to us for a change. We're interested in knowing what kinds of information and delivery would be most welcome and helpful to you as we move forward together in the weeks and months to come.
You can share your thoughts by completing our feedback form below or by emailing us at hrcommunications@hr.ufl.edu.
Thank you for all you do to make this university great and for allowing us to share your stories with our UF community.
---
Complete UF healthy behaviors survey by July 1
Earlier this week, all faculty and staff received an email from the Office of the Vice President for Student Affairs to participate in a survey to help a UF workgroup understand attitudes about behaviors associated with preventing the spread of COVID-19 on at UF.
In case you missed it, you can still complete the healthy behaviors survey now through July 1.
---
UF alumna and psychiatrist answers questions about Black Americans' trauma and mental health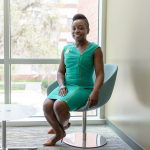 Atlanta-based adult, child, adolescent and forensic psychiatrist Sarah Vinson, M.D. '07, sat down with the UF College of Medicine to discuss the trauma Black Americans face and its impact on mental health.
Vinson, the founder of both the mental health practice Lorio Psych Group and Lorio Forensics, which provides consultation in criminal, civil and family court cases, also offered suggestions for coping with generational trauma, as well as tips for how non-Black Americans to best serve as allies to the Black community.
Read the full Q&A here.
---
Additional blue light phones provide enhanced safety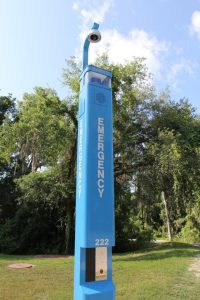 Last fall, students expressed their interest in more blue light phones on fraternity row, the only area where blue light phones are absent on campus. The phones provide an additional safety measure for anyone who seeks emergency assistance.
Several units, including the UF Police Department; Emergency Management; Planning, Design, and Construction; Physical Security; and UF Information Technology came together to make the installation happen.
Read about how the project came together in the UF Business Affairs article here.