June 4, 2020
Complete childcare needs survey to help UF identify solutions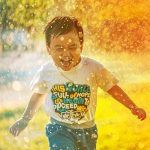 With schools and many summer camp programs closed, faculty and staff have expressed concerns about their childcare options as campus reopens. The Summer Childcare Task Force is working to identify creative solutions that UF could potentially develop to provide options for school-aged children of faculty and staff this summer.
You can help the task force better assess the childcare needs of our faculty and staff by completing this brief survey.
---

Discover curriculum and research relating to Black cultures, histories and experiences
With the help of the UF Libraries, you can explore books that help you understand experiences beyond your own. The lists captured by UF African American Studies Librarian Stephanie Birch include works on Black History & Political Activism, Black Lives Matter and Intersectionality. Visit the UF Libraries website to learn more.
---
Join COVID-19 vaccine and clinical trial discussion webinar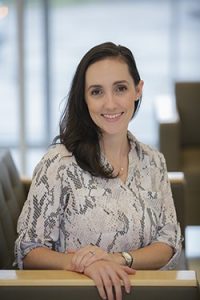 Join UF Assistant Professor of Biostatistics Natalie Dean for a "COVID-19 Vaccine Evaluation" on Thursday, June 11. The webinar will cover effective vaccines, Phase 3 clinical trials and more related to COVID-19.
RSVP to the Zoom meeting here.
---
UF Center for Teaching Excellence upcoming events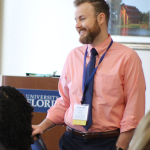 The Center for Teaching Excellence workshops aim to help build a community of faculty members from all fields to work together to share ideas and resources, strengthen teaching, and maximize learning. Graduate students are encouraged to attend.
Browse the calendar of events here.
---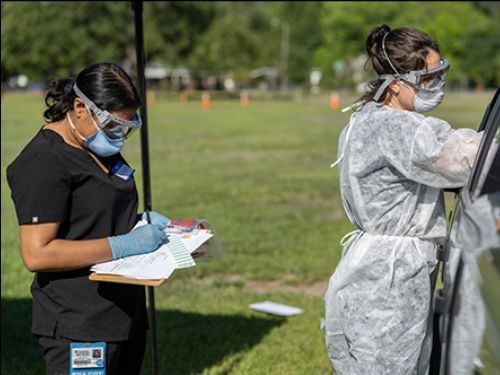 UF Health students tackle community needs through a new COVID-19 student organization, the Student Service Corps
The COVID-19 Student Service Corps, initially designed by students and faculty at Columbia University, aims to support health systems, patients, the workforce and the communities facing the COVID-19 pandemic through facilitating interprofessional student service-learning projects.
The UF chapter is involved in 33 ongoing projects, which encompass areas including public health, COVID-19 testing, the production and distribution of personal protective equipment, and more.
"A lot of us go into medicine because we get innate satisfaction from pouring ourselves out into others," says fourth-year medical student and co-chair in the corps' oversight committee Lauren Lautenslager. "Sometimes, in medical school, you don't see the big picture of how your efforts are benefiting others. The service corps has given us a unique sense of purpose when the stay-at-home order makes us feel unable to contribute."
Read more about the Student Service Corps here.