March 26, 2020
March 26, 2020
Updated S/U and drop options for spring semester
Yesterday evening, the university announced it is offering undergraduate students the opportunity to select the S/U or drop option for any or all of their undergraduate-level Spring 2020 courses, with the exception of those deemed ineligible by the Office of the Provost. Students will be able to make this selection between April 1 and 22, providing them with as much time as possible to consider potential implications and to consult with their academic advisers about their individual circumstances.
The updated policy:
This policy revises current S-U Grading and Drop Policies by providing students an opportunity to elect, for any or all eligible Spring 2020 courses ending later than March 20, 2020, to remain in letter grading or shift to S-U grading. Students will also be allowed to drop any Spring 2020 course with a W. No dropped courses will count against the student's current lower division or upper division drop count. The window of time in which students can request S-U grading or to drop a course will be April 1-April 22. The drop/withdrawal deadline has been shifted from April 10 to April 22. All requests will be made through an online form that will be available on each student's One.UF page starting April 1, 2020. 
Answers to a few questions you may have:
Is S-U grading the same as pass/fail?
No. UF does not offer Pass-Fail grading, in which a grade of "Pass" would include all grades that are D- and above and a grade of "Fail" would include E grades.
Will this policy extend into the summer since Summer A/C classes will be online?
No. This emergency policy covers only Spring 2020. Students are expected to have had the time to adjust to the online environment before Summer A/C classes begin.
Where can I send students for advice on making a wise choice?
Students are encouraged to visit COVID-19 and Academic Policies website to learn more about the new policy and to review FAQ. This website also refers students to additional guidance prepared by many of their departments/colleges. Students are also encouraged to connect with their academic advisors if the written resources do not answer all of their questions. Some students who desire to pursue professional education will be concerned about professional schools accepting courses with S grades, as well as their ability to sit for professional exams. These students should consult their department/college guidance and be encouraged to connect with their prospective professional school to find an answer prior to requesting this grading option.
For more information and additional FAQ, please visit Undergraduate Affairs' new COVID-19 and Academic Policies website.
---
Remote teaching and work support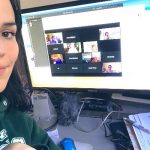 UF Center for Teaching Excellence
Learn about VoiceThread, a quick and easy asynchronous solution you can use to take your F2F classroom activities or lectures and convert them into dynamic, engaging and interactive activities. "Asynchronous Active Learning with VoiceThread" will be held online on Wednesday, April 1, from 9:30-11:30 a.m. Register in the Passport Portal
Don't have a Portal account? Create one here.
---
Updated services and hours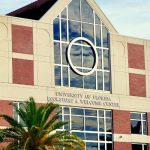 UF Bookstore
The UF Bookstore at the Reitz Union location remains open and has extended free ground shipping on all online orders. To learn more, visit the UF Bookstore Website
Store hours are Monday – Friday, 8 a.m. – 4 p.m.; the store is closed on Saturdays and Sundays.
---
Spotlight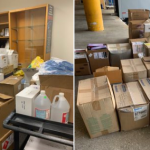 UF Environmental Health & Safety
Because many research labs have been temporarily shut down, UF Environmental Health and Safety (EH&S) emailed UF researchers offering to collect PPE donations for UF Health. EHS has received so many donations that Erica Gonzaga, EH&S associate director of research services, is taking some to North Florida Regional Medical Center today as well. Many thanks to Erica, EH&S and our generous researchers for all you are doing for the Gator Good!
---
Worklife and wellness resources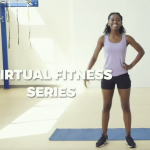 UF RecSports
RecSports will now be offering virtual fitness classes. Check out the first video in the new series, which shows you how to get a rewarding total body workout from the comfort of your own home.
Cade Museum
The Cade Museum is offering STEAM activities to engage families with children while schools are closed. The "Cade at Home" content will be emailed twice a week during the museums closure.