May 13, 2020

UF leadership to discuss university reopening in City of Gainesville virtual town hall tonight
UF President Kent Fuchs and Senior Vice President and COO Charlie Lane will participate in the City of Gainesville's telephone town hall tonight to discuss and take questions about UF's phased reopening. They will be joined by Gainesville Mayor Lauren Poe, Gainesville City Manager Lee Feldman and Santa Fe College President Paul Broadie.
The town hall starts at 7:15 p.m. and lasts one hour. It will be streamed live on Facebook, the City of Gainesville's website and on COX Cable Channel 12, and will be archived online. Individuals with landlines are encouraged to register in advance to receive a call back at the time of the event. (Registration for a call back closes two hours before the start time.)
Callers also can dial in at 1-888-410-3427 to ask questions, share comments or simply listen in once the event begins. Spanish speakers are invited to call 1-844-881-1317.
---
Unstoppable Minds podcast examines life in academia and research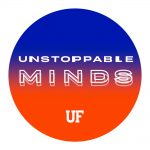 A new podcast hosted by Dr. Kyla McMullen and Dr. Jeremy Waisome from the Herbert Wertheim College of Engineering's Department of Computer & Information Science & Engineering looks at the challenges and triumphs that come with a life in academia and research.
The first episode features Dr. Laura Guyer of the College of Liberal Arts and Sciences. Hear how she leads the only undergraduate academic program in the country designed to teach students across disciplines how to address barriers and take on unseen bias in healthcare.
Listen in and learn more at http://ufl.edu/unstoppableminds/.
---
Why you should avoid social networking questionnaires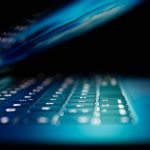 Social media usage has skyrocketed since stay-at-home restrictions began, and people around the world are answering popular social networking questionnaires to pass the time online.
Sharing questionnaires seems like an innocent way to connect and have a laugh with with friends while social distancing, but when you answer these questions on Facebook, you could unknowingly divulge sensitive information to cyber criminals.
Learn more in this UFIT article, and visit the UF Information Security Office security.ufl.edu website for more cyber safety tips.
---
Keeping kids safe on social media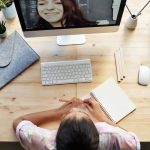 Are your children spending more time on social media these days? Many teens and preteens spend time posting and viewing text, photos and videos, sharing links and playing games.
Tips for keeping your children safe include:
Talk to your children about online risks
Insist they never give out personal information or plan a face-to- face meeting with anyone they meet online
Place computers in a common area of your home to make it easier to monitor use and enforce rules for when, how long and in what way the computer can be use
For more tips and suggestions, view this UF EAP resource.
---
Searching for open daycare centers?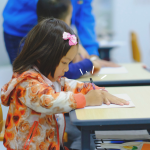 The City of Gainesville has published a directory of childcare facilities that are currently open and accepting new children. Providers listed have been verified as currently licensed with the Florida Department of Children and Families. The list will continue to be updated as more centers open.
UF has also formed a childcare task force to consider potential ways to support parents of school-aged children as UF begins to bring faculty and staff back to the workplace.
---
Correction: Use compensatory leave by May 28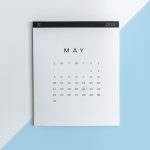 All non-exempt TEAMS and USPS employees, as well as exempt USPS employees, may use overtime and/or special compensatory leave through May 28, not June 30 as previously announced. As previously announced, this leave must be entered into the Elapsed Timesheet in the myUFL system no later than 5 p.m. on Thursday, May 21. If the leave is not entered for use by this deadline, it will be cashed out automatically during the pay period ending June 11 for the payday of Friday, June 19.
More information may be found here.