Are you considering life insurance?
Are you wondering whether it makes sense to sign up for a life insurance plan during this year's Open Enrollment period? Maybe you haven't thought seriously about buying life insurance yet—or you figured you're not quite to the life stage where you need to think about buying a policy.
Why do I need life insurance?
For starters, life insurance can help you tick off several financial concerns: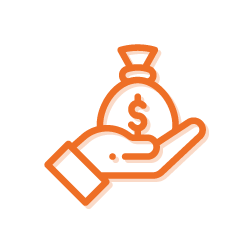 It replaces lost income to help your loved ones like a spouse, partner or children who depend on your paycheck.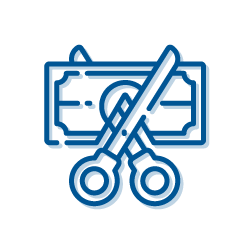 It can be used to pay off your debts, like student loan debt or a mortgage. (Did you know 35-year-olds have the highest student loan balances in the nation? Average debt is $42,564, according to Experian.) While federal student loans are dismissed at death, your estate may be on the hook for private loans.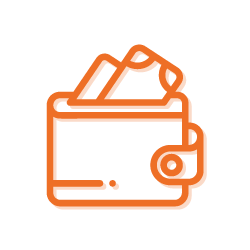 Life insurance can reduce the stress on your loved ones having to pay for cremation or burial expenses. The National Funeral Directors Association lists the 2019 average rates for cremation costs at $5,150 and burial expenses at $7,640.
Which plan should I get?
First, it's important to note that the State of Florida offers full-time faculty and staff $25,000 in term life insurance at no cost. Those who work part-time have an option to purchase this coverage with a prorated share of the premium. Please visit here for additional information.
The State of Florida offers additional coverage as well, as does UFSelect's term life and AD&D plan. Both plans pay out a set amount to your loved ones — anywhere from $10,000 to $800,000 if you enroll in UFSelect's plan or 1x your salary up to $1 million if you enroll in a State of Florida plan. You can see a plan comparison on our Benefits website.
It's important to note that both the UFSelect and State plans include expanded accidental death and dismemberment (AD&D) coverage, in addition to other valuable plan features. Further information about these benefits can be found here for UFSelect, and here for State plans.
Keep in mind you may need to pass medical underwriting to secure your policy, depending on the level of coverage you select.
What should I do if I am considering enrolling in a plan?
The type of life insurance and the amount of coverage needed will vary depending on your family circumstances, income, financial concerns and goals. Do your homework and research the type of policy that fits best.  Then try a life insurance calculator to figure out how much insurance you actually need.
Visit the Life Insurance section of our website to see what types of policies UF offers as part of your benefits package and for instructions on how to enroll. If you have questions, please be sure to reach out to our Benefits team at benefits.hr.ufl.edu/contact/.
Finally, be sure to indicate who you want your beneficiary(ies) to be. You may list a primary beneficiary(ies) and also a contingent beneficiary(ies). A contingent beneficiary would receive your life insurance amount in the event your primary beneficiary dies before you do. It is important to make changes to your beneficiary(ies) anytime you have life changes such as marriage, birth, divorce etc.