Upcoming road closures, shuttle routes changed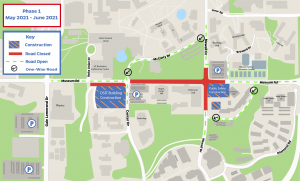 Beginning next Monday, Museum Road between Center Drive and Broward Drive will close for utilities infrastructure additions and improvements. These improvements will provide upgraded utilities services to many existing buildings as well as new construction projects. Construction will not affect parking, and the roads are expected to reopen in August. Visit UF Business Affairs' website to learn more.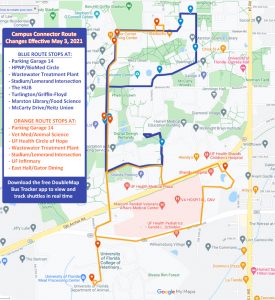 UF's free Campus Connector shuttle routes have changed due to upcoming construction that will close portions of Museum Road and Newell Drive for the next two years. The road closures are expected to last through Spring 2023. While shuttles will not be able to access some areas of campus during the project's timeframe, service will still be provided to as many locations as possible. In addition, the new routes will allow service to two new locations, with stops at the HUB on Stadium Road and at Turlington/Griffin-Floyd on Union Road. Visit the Transportation and Parking Services website for more information, including an interactive Google map of modified routes.