UF researchers help develop highly accurate 30-second coronavirus test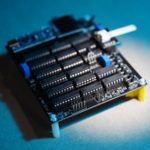 UF researchers helped develop a COVID-19 testing device that can detect coronavirus infection in as little as 30 seconds as sensitively and accurately as a PCR test, the gold standard of testing. The device could transform public health officials' ability to quickly detect and respond to the coronavirus — or the next pandemic.
Learn more in this UF Health article.