Holiday discounts and events especially for UF faculty and staff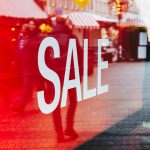 Throughout the months of November and December, UF faculty and staff have access to a number of special holiday offers and discounts. Check out the following upcoming promotions right in our backyard — and don't forget about UF's GatorPerks discount program as you plan your holiday shopping, travel and entertaining.
The UF Environmental Horticulture Club will host its annual Poinsettia Sale from Dec. 9-11. More than 40 varieties of poinsettia will be offered for sale; bowls and special arrangements will also be available. Appointment-only pick-ups will be available on Dec. 9. Non-appointment pick-ups will be available on Dec. 10-11 from the Horticulture Greenhouse behind Fifield Hall on 2475 Memorial Rd.
The University Press of Florida Holiday Book Sale offers the perfect gift for every reader. Order with code XM21 for discount prices and free shipping through December 16. Orders over $50 will also receive a free UPF tote bag while supplies last.
The Florida Museum is hosting a UF faculty and staff appreciation day on Dec. 4 from 10 a.m. – 4:30 p.m. UF employees may show their valid Gator1 cards for one free admission to the Butterfly Rainforest and Tiny Titans exhibits and receive a 10% discount in the Museum gift shop! Florida Museum members may also enjoy a 20% discount at the Collectors Shop from Nov. 28 through Dec. 19.
On Dec. 20, Cirque Musica will present Holiday Spectacular at the O'Connell Center to celebrate the holiday season. Tickets available on Ticketmaster.com and at the University Box Office.
The Craft Festival is back at the O'Connell Center from Dec. 4-5. The event showcases crafts that are authentically made by talented artisans and crafters, and provides an excellent opportunity to shop for unique merchandise and gifts for the holidays.