COVID-19 vaccine appointments available for children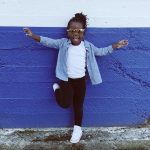 On Nov. 2, the Centers for Disease Control and Prevention, or CDC, authorized use of the Pfizer-BioNtech vaccine in children ages 5 to 11 years old. The CDC recommends parents check with their children's healthcare provider or local pharmacy for a vaccine appointment or available walk-in hours.
UF Health pharmacies and many UF Health Physicians practices are also administering the pediatric Pfizer COVID-19 vaccine for children. This is a two-dose series given three weeks apart.

Learn more: https://coronavirus.ufhealth.org/vaccinations/vaccines-for-kids/.