Faculty and staff may now self-disclose vaccination status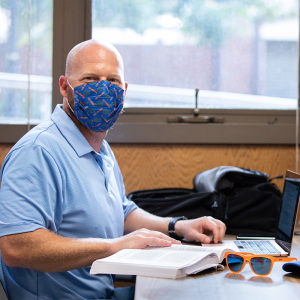 In an effort to improve the efficiency of its processes, UF Health Screen, Test & Protect is now inviting faculty, staff and students to voluntarily submit vaccination documentation. Importantly, submitted documentation will not be shared with UF, but will be shared with the Florida Department of Health (FDOH) for its tracking purposes related to public health.

By voluntarily uploading their vaccination documentation, faculty, staff and students who complete a screening due to exposure to a positive case will no longer be automatically withheld from campus, provided they are not symptomatic.

"We encourage anyone who wishes to provide this documentation to do so. By sharing this info, you are helping to ensure the data are as accurate as possible while also helping to improve the efficiency of our mitigation efforts," said Jerne Shapiro, M.P.H., lead epidemiologist for UF Health Screen, Test & Protect.

While UF also encourages everyone to provide proof of vaccination to Screen, Test & Protect, the decision to do so is entirely voluntary. Choosing not to participate in this process will not prevent anyone from engaging in campus activities and will not result in any penalty.

To learn more about how to submit your vaccination status, please visit https://coronavirus.ufhealth.org/vaccinations. From there, you will be directed to a DOH submission form.