Wishing you a Happy Thanksgiving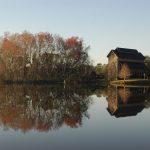 As a reminder, the University of Florida will be observing the Thanksgiving holiday next week on Thursday and Friday, Nov. 25 and 26. We wish you safe travels if you are traveling and joy with your loved ones.
The UF Health Screen, Test & Protect and Student Health Care Center teams want to remind you if you are traveling for Thanksgiving to wear a mask, sanitize frequently and follow CDC guidance to get to and from your destinations in a safe and healthy manner. If you become ill, stay away from others, get tested and seek medical care if needed.
Many airlines, cruise lines and foreign governments have mandatory COVID-19 testing requirements, so plan accordingly. The UF Health Screen, Test & Protect COVID-19 testing center cannot accommodate testing results for travel purposes. Please contact your care provider, local pharmacy or the UF Student Health Care Center for travel-related testing.