Preeminence through people — Our rise to five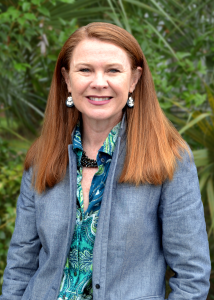 I hope the holidays were a time of joy and rest for every member of our UF community. As we think about our aspirations for 2019, I wanted to provide you with an update on some of the initiatives we've been working on over the past year as well as some of the exciting things ahead.
Our vision is to create a competitive advantage for the university through people — to foster a space where everyone's best work is encouraged, enabled, expected and recognized. To fulfill this vision, we seek to be agile, forward-thinking and bold in our solutions and to proactively anticipate and align with the needs of a university on the rise to five.
What does this look like? Here are just a few highlights:
This spring, we'll be introducing a new performance management system called UF Engaged that will provide more opportunities for supervisors to provide valuable feedback to their employees on a regular basis.
This month, we're pleased to announce a new Service Recognition program that re-envisions the way we recognize our staff for their years of service. (See related story.)
We'll continue to bring the best talent to UF through the Faculty 500 initiative and to reward high-performing faculty and staff by designing and implementing a "total rewards" compensation strategy.
We're also redesigning what leave looks like and pursuing inclusiveness and engagement efforts that ensure faculty and staff contribute in a way that recognizes and respects the needs of others.
This is just a sampling of what you can expect in the months to come.
Wishing you a wonderful spring semester,
Jodi Gentry
Vice President, UF Human Resources