New COVID test can quickly detect variants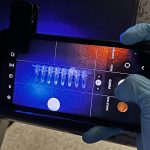 UF researchers have invented a test that can determine within 10-15 minutes whether patients test positive for COVID and, if so, which of the five known variants of concern they have. The finding could provide policymakers with vital information about when to require masking and prepare hospitals for a wave of infections.
Learn more in this UF News article.