The Association for Academic Women: Carving an equitable path for future generations
"There was a wonderful article printed in the old Ms. magazine by a woman who said, 'what I need is a good wife, because when I get home, I still have to cook and clean and take care of the kids,'" recalled Irene Thompson, the first director of the UF Women's Studies Program, in a 2003 interview with the Samuel Proctor Oral History Program.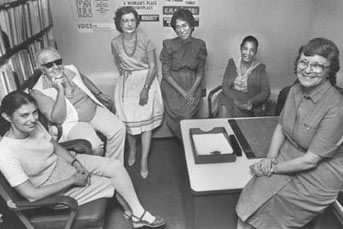 For Thompson, the quote exemplified the types of hardships women at the University of Florida experienced in the 1970s due to a lack of equity and representation within the workplace. Thompson was acutely aware of these issues — not only as one of the few female faculty members at UF, but also as a member of the Committee to Study Opportunities for Women at the University of Florida, launched in 1971 by then President Stephen C. O'Connell.
In June of that year, the committee released its report, which concluded that there were not "equal opportunities for women in the areas studied."
After the findings from the committee were presented to O'Connell, a permanent Committee on the Status of Women was established, chaired by Thompson and reporting directly to the president. The committee worked diligently to improve the status of women on campus, tackling issues including maternity leave policies, female student health care issues, safety concerns, female student access to campus-wide organizations, affirmative action matters and implementation of Title IX — particularly as it pertained to female athletics.
In 1974, Thompson along with a group of female faculty came together to form the Association for Women Faculty — renamed the Association for Academic Women, or AAW, in 1983. Norma Leavitt, Ph.D., professor of physical education and head of the Department of Physical Education for Women, was chosen as the founding president.
From 1974 and into the 1980s, the AAW addressed salary equity in the State University System, the Equal Rights Amendment, affirmative action and more — breaking down barriers and carving a more equitable path within UF for future generations of women.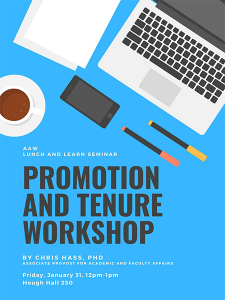 In the 1980s, the focus of AAW began to change, shifting its programming to incorporate initiatives that support female faculty and staff as they move upwards in their fields. Some of the initiatives that continue to this day include organizing workshops that guide faculty through the tenure and promotion process, as well as skill building workshops on how to become an administrator.
"The workshops are open to all faculty and staff, not just AAW members," said Vinata Vedam-Mai, Ph.D., Department of Neurology research assistant professor and AAW president. "They are held twice a year with the goal of having faculty be better prepared as they work on their tenure packet."
Throughout the years, the AAW has collaborated with university administrators, faculty, staff and outside organizations to provide workshops that tackle various topics including impostor syndrome, ballot initiatives, leadership seminars and more. Its most recent event was a skill building workshop held in collaboration with the American Council on Education Women's Network of Florida.
Recently, the AAW has also aligned some of its programming to amplify and support diversity, equity and inclusion (DEI) efforts from other organizations across campus, inviting guest speakers such as former UF Chief Diversity Officer Antonio Farias to discuss how to have crucial conversations around DEI.
Beyond workshops, the AAW also plays an important role in building a sense of community for its members, hosting several networking opportunities throughout the year. Their two largest events include a back to school and holiday social.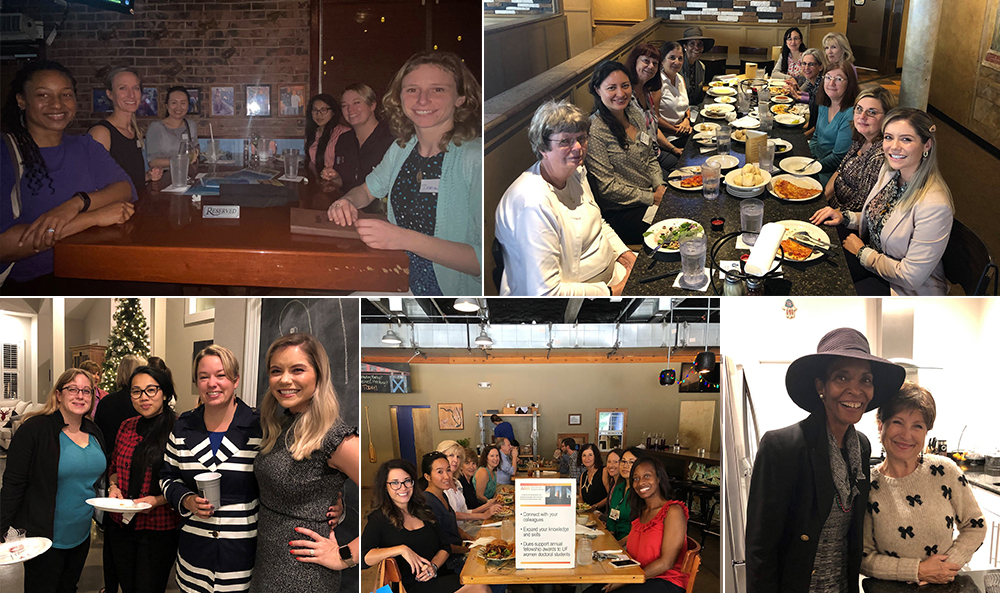 Another way the AAW supports women across the university is through several awards they present — including the Madelyn Lockhart Dissertation Fellowship that honors an outstanding female graduate student in the dissertation phase of her doctoral degree, and the Woman of Distinction Award, given to a UF faculty or staff that made significant contributions to the quality of life of women.
"We recognize all women that have really shone not just in their job but also with contributions that have improved our worklife and social life at UF," said Vedam-Mai.
Throughout the years, the Woman of Distinction Award has recognized women who tackled issues such as creating lactation rooms and advocating for working mothers, addressing food insecurity and diversity within East Gainesville, helping create an environment of acceptance and shared identities, and creating impactful learning opportunities for minority students.
"Women can be nominated for work they have done outside of the university or even the country. One of the nominees did some amazing work in Brazil for women's rights. These women are absolutely amazing," remarked Kendall Kroger, UF Quest academic assistant and incoming AAW president.
The AAW presents these awards in March, during the Women's History Month reception.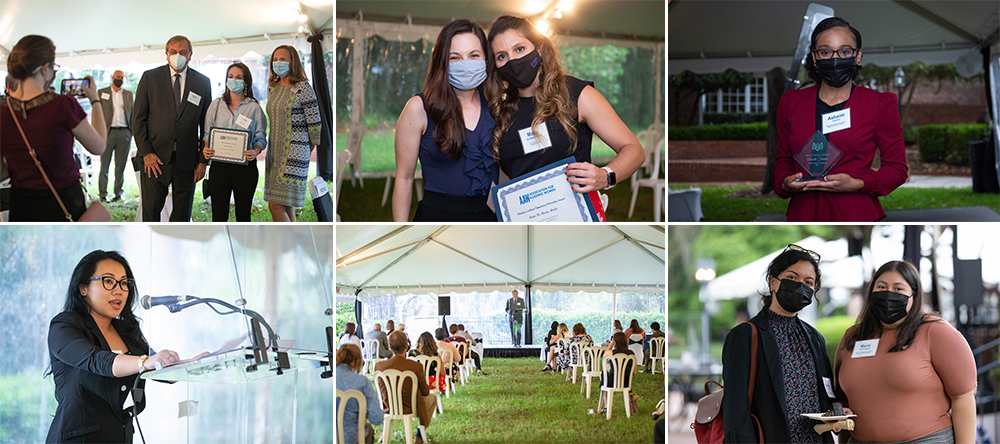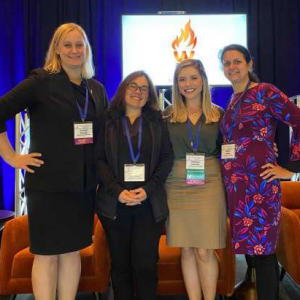 Every year, AAW board members explore new ways they can support women across the university seeking to further develop their skills. In 2020, the association created the AAW Scholarship for Emerging Leaders, which sponsored three female faculty and staff to attend the 2020 UF Inspiring Women Leaders Conference.
A new funding opportunity the AAW is developing will support faculty and staff actively working on women's rights and minority issues.
"Anyone who is working towards women's right or equality for minority groups and would like to attend a workshop or seminar can reach out to us for possible sponsorship," said Thinzar Myint, research laboratory manager for the Department of Pathology, Immunology and Laboratory Medicine.
Today, the AAW continues to be a resource for women across the University of Florida, working on initiatives that help women at UF advance in their chosen fields. Faculty and staff interested in joining the association can visit its website to complete a membership form. Information about upcoming events can also be found on its website or through the association's Facebook page. UF organizations interested in partnering with the AAW are encouraged to reach out to an AAW board member.
---
Looking for ways to get connected at UF or in our community? Check out the Get Connected directory to find kindred spirits and opportunities to explore new interests.