Get year-round tuition assistance through the Employee Education program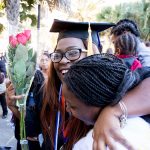 UF's Employee Education Program, or EEP, is a UF-funded benefit designed to provide full-time TEAMS, Academic Personnel and USPS employees with tuition assistance. Visit the EEP website to find summer application, approval and registration deadlines. You can also register to attend an EEP info session on April 14 to learn more.
Learn more in this UF at Work article.