Start the New Year off on the right foot
The beginning of a new year is a great time to focus on your well-being and establish new healthy habits. To support you along the way, we're introducing some new offerings and are pleased to share some upcoming UF-sponsored programs and events designed to support your wellness and self-care.
---
New for 2023! Try an app for added support
Beginning this year, we're offering subscriptions to three apps designed to support your wellness and personal goals. A limited number of one-year subscriptions to Noom, Calm and SPOTLYFE will be available, with sign-up offered on a first-come first-served basis. Faculty and staff can choose between the Noom or Calm app, and anyone may sign up for SPOTLYFE. Read on about each app to learn more about its benefits and how you can sign up.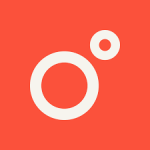 Find support for shedding pounds with Noom
A psychology-based program that empowers you to take care of your health, Noom has helped millions of people lose weight and meet their personal goals — from weight management to diabetes prevention to stress reduction. The app features daily article, food and exercise logging, one-on-one goal support and peer groups for added support. To learn more, check out this brief video.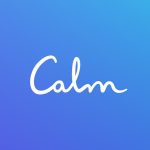 Get help managing stress with Calm
Calm is a mindfulness app that features pre-recorded audio content designed to help manage stress, anxiety and insomnia. Features include meditation instruction, sleep aides, music for relaxation, video lessons on mindful movement and gentle stretching, audio programs taught by world-renowned mindfulness experts, and nature scenes and sounds. Each subscription will also cover up to five dependents.
Choose between Noom or Calm to select the app that best meets your needs and wellness goals. One-year subscriptions are available for the first 2,500 faculty and staff who sign up for Noom and the first 5,000 faculty and staff who sign up for Calm.
---
Discover how micro-changes can make a difference with SPOTLYFE
SPOTLYFE is an app that helps users reflect on their quality of life in a few key areas — including work, life and self — and take small actions to improve in the areas that matter most to them. SPOTLYFE helps users pause, assess and make micro-changes that can lead to big improvements in various aspects of life over time.
One-year subscriptions to SPOTLYFE are available to the first 1,500 faculty and staff who sign up.
---
Commit to healthy habits and move more
To help you create new daily or weekly habits, check out our new roster of fitness classes listed below or enroll in a New Year walking challenge to bring more regular movement into your life.
Having trouble carving out the time? Sign up for our class on Time Management Tools, hosted by UF EAP provider Compsych, for help managing your to-do lists, calendars and more. This session will be held on Wednesday, Jan. 18, at noon.
---
In-person fitness classes for faculty and staff
Faculty and staff are invited to attend these in-person fitness classes for all fitness levels at no cost throughout the semester.
Zumba: Tuesdays and Thursdays, 5:30 to 6:15 p.m., UF Health Professional Park building
Yoga: Mondays, Smathers Library Room 100, and Tuesdays, Ustler Hall Atrium, 12:15 to 1:00 p.m.
Pilates: Every other Thursday beginning Jan. 12, Reitz Union North Lawn, 5:30 p.m.
Stadium Workout (more info coming soon)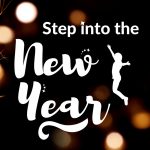 Step into the New Year walking challenge
Start 2023 on the right foot with a month-long, fun and high-energy challenge that will take you around the globe as you learn about new traditions, unique celebrations and some resolution to help you improve your well-being.
---
Explore mindfulness practices at UF
---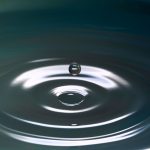 Bring an introductory mindfulness session to your team or department
UF departments can bring an "Introduction to Mindfulness" session to their next regular meeting or event or request a standalone session for their area. Customizable for your area's need, this workshop offers a grounded introduction that outlines the myths and realities of what mindfulness is and isn't, provides a high-level overview of the neuroscience behind regular meditation practice and offers a brief introductory practice.
Regular meditation practice has been shown to change the functional connectivity of the brain, benefiting our resilience, attention, awareness and ability to connect with others. UF offers a wealth of programs and support for mindfulness practice. A few are highlighted here, and you can discover more on our Worklife website.
---
Weekly 360° Mindfulness sessions begin Jan. 23
The weekly 360° Mindfulness series returns on Jan. 23 and will continue through May 1, with sessions held via Zoom each Monday from 5:30 to 6:30 p.m. Meet fellow practitioners, learn about mindfulness meditation practices, and relax your mind. Register for a link to all sessions and attend as you are able.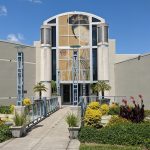 Art and Mindfulness at the Harn
This series of 40-minute guided meditations — led by instructors from the UF Mindfulness team — is inspired by art in the Harn collections and held at the museum. Take a break from your regular schedule to slow down, experience stillness and recharge. The first session is Saturday, Jan. 28, at 10 a.m.
Find the support you need when you need it
Our Employee Assistance Program is available 24/7 to assist you and your family with counseling and more. And our Worklife website provides links to a wide variety of UF resources and programs for you to explore. If you have questions about either, please reach out to our team at worklife@hr.ufl.edu.
UF EAP offers counseling, guidance and more
The UF Employee Assistance Program offers free counseling sessions to UF employees and their household members. In addition, this service offers legal and financial guidance as well as work-life support including childcare and eldercare referrals, assistance with planning events, locating help for household moves and more.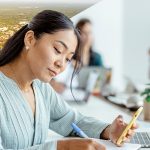 Where the personal and professional intersect
Whether you're looking for resources to help you get healthy, are looking for perks available to UF faculty and staff, or want to find new career development opportunities in the new year, explore the Worklife at UF website to discover the wide array of programs and services designed to help you flourish.