Preparing for upcoming UF holidays and time off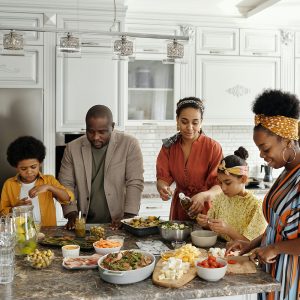 The holiday season is just around the corner! It's not too soon to begin preparing for — and looking forward to — your time off during this year's winter holidays.
Upcoming UF holidays
Veterans Day: Thursday, Nov. 11
Thanksgiving: Thursday, Nov. 25, and Friday, Nov. 26
Christmas: Friday, Dec. 24
New Year's Day (observed): December 31, 2021
As a reminder, leave-accruing TEAMS, Academic Personnel and USPS employees are eligible for 10 paid holidays each year.
Holiday closing period
TEAMS and Academic Personnel are eligible for four personal leave days per year (32 hours assuming full-time status) to be used during the period of Dec. 27 to 30. Personal leave days are intended to enable units to close during this period, if possible, though certain units will need to remain open.
Employees who are eligible for the personal leave days but who will be required to work during the Dec. 27 to 30 period due to the nature of their job are considered "essential" and may use their personal leave days in any increment — at their department's discretion — from Dec. 2, 2021, through the end of that fiscal year.
USPS employees are not eligible for the four personal leave days in December and may be required to use vacation or accrued compensatory leave during the holiday closing period if their department is closed. Learn more.
Departments with OPS staff may adjust work schedules either before or after the holiday break to allow OPS staff to make up work time as needed if units are closed.
Please be sure to speak with your supervisor about any anticipated time off you are planning and to learn about needed coverage around the holidays for your unit.
You can also learn more at https://benefits.hr.ufl.edu/time-away/holidays, or email central-leave@ufl.edu with any questions.