Elevating hiring practices at UF/IFAS TREC 
As a manager for the UF/IFAS Tropical Research and Education Center (TREC) and a UFHR liaison, Maria Bernal was constantly on the lookout for ways to improve her knowledge of inclusive practices. The Inclusive Hiring Badge program provided the perfect opportunity for Maria to develop her skills and elevate the TREC's hiring practices.
We recently sat down with Maria to discuss her experience with the program and how she is incorporating its resources in her work.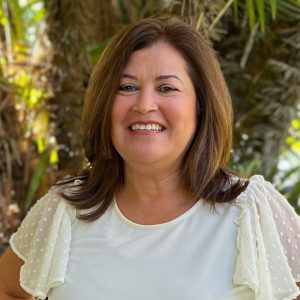 What motivated you to participate in the Inclusive Hiring Badge program?
Because I am the HR liaison at the Tropical Research and Education Center — as well as a member of TREC's IDEA Committee — I felt it was important for me to participate in this program to improve my knowledge, skills and abilities on inclusive practices during the hiring process. And because our community is already diverse I wanted to ensure that I was providing the best services for the populations we serve.
How will the program resources, such as the Inclusive Hiring Toolkit, elevate your department's recruiting practices?
The tools and resources will provide us with the knowledge needed to not only write positions and advertise, but also help with the selection process. At TREC, we have already started using the best practices for recruiting purposes; for example, we run gender decoders prior to posting. In addition, all job posts also incorporate diverse and inclusive statements. Once the additional inclusive strategy resources are made available to me, we can continue adapting hiring strategies to better reach diverse populations.
What are some inclusive hiring strategies your unit is considering implementing?
We plan to advertise positions to attract a diverse workforce, implement inclusive hiring strategies to help minimize bias and establish behavioral based interview questions.
What program resources have you found most helpful and why?
The Structure of Announcements Handout in the Inclusive Hiring Toolkit will help us organize our postings.
What strategies will you use to help faculty and staff implement inclusive hiring practices in future searches?
I will continue to educate our faculty and supervisors by providing them with needed tools — such as the gender decoder. I am also using additional platforms to reach candidates who may not be familiar with the University of Florida system.
Which of the core competencies did you find most valuable for your professional development?
I found all of the competencies to be of value but I feel that the ones that stood out for me were Self Awareness and Driving a More Inclusive Workforce.
---
To learn more about UFHR's inclusive hiring resources and how you can participate in the Inclusive Hiring Badge program, visit the UFHR Inclusive Hiring Hub.